OVC Class of 2024 presents Teddy Bear Surgery​ at College Royal 2023!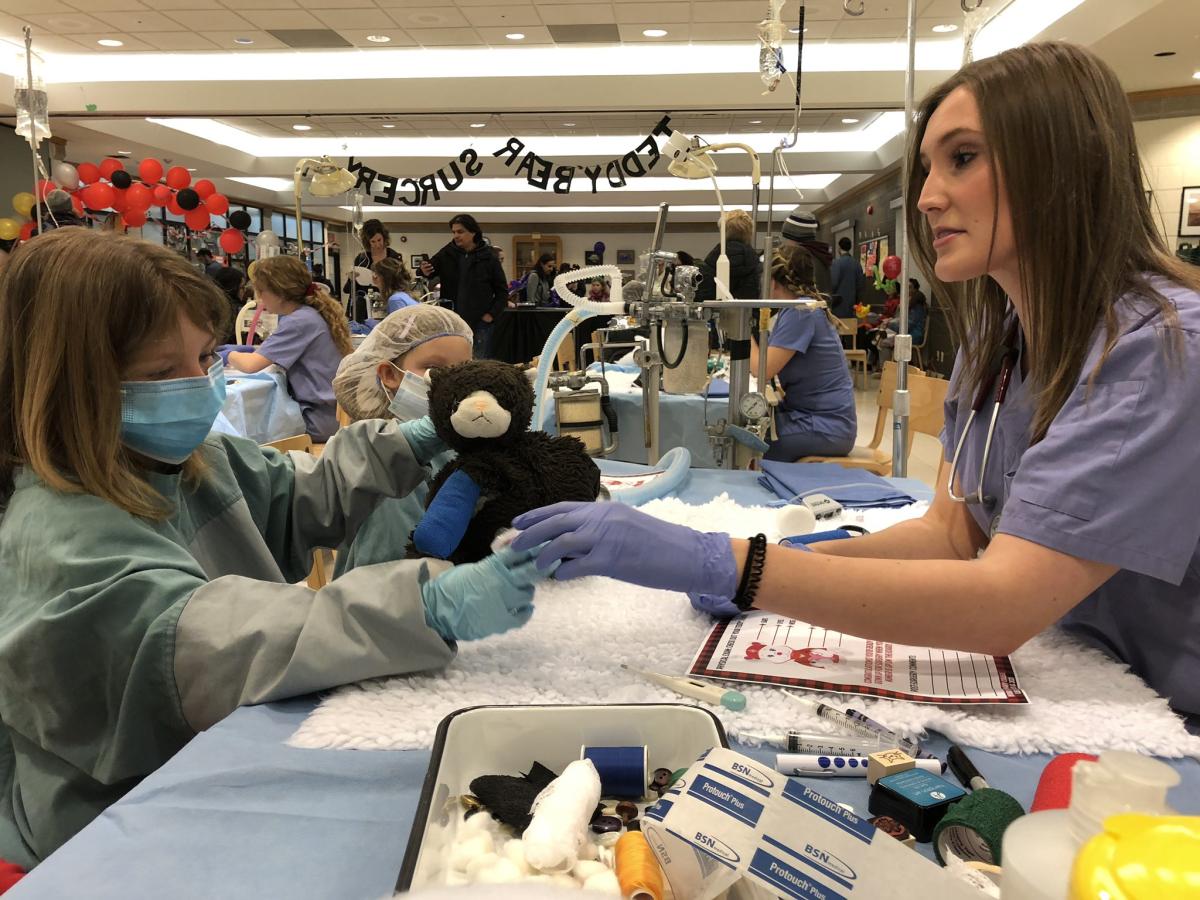 Teddy Bear Surgery at OVC is an interactive opportunity for kids to repair their stuffed animals. Current student veterinarians will perform "surgery" on any little friends that may need a mend. They will also show kids how to bandage and care for their friends when they have been discharged and sent home to recover.
When: Saturday, March 18 (9AM to 4PM) and Sunday, March 19 (9AM to 4PM).
Where: Ontario Veterinary College - Lifetime Learning Centre (LLC) 1707, OVC Cafeteria 
 
Download the full College Royal 2023 booklet for more details, schedule of events and campus map.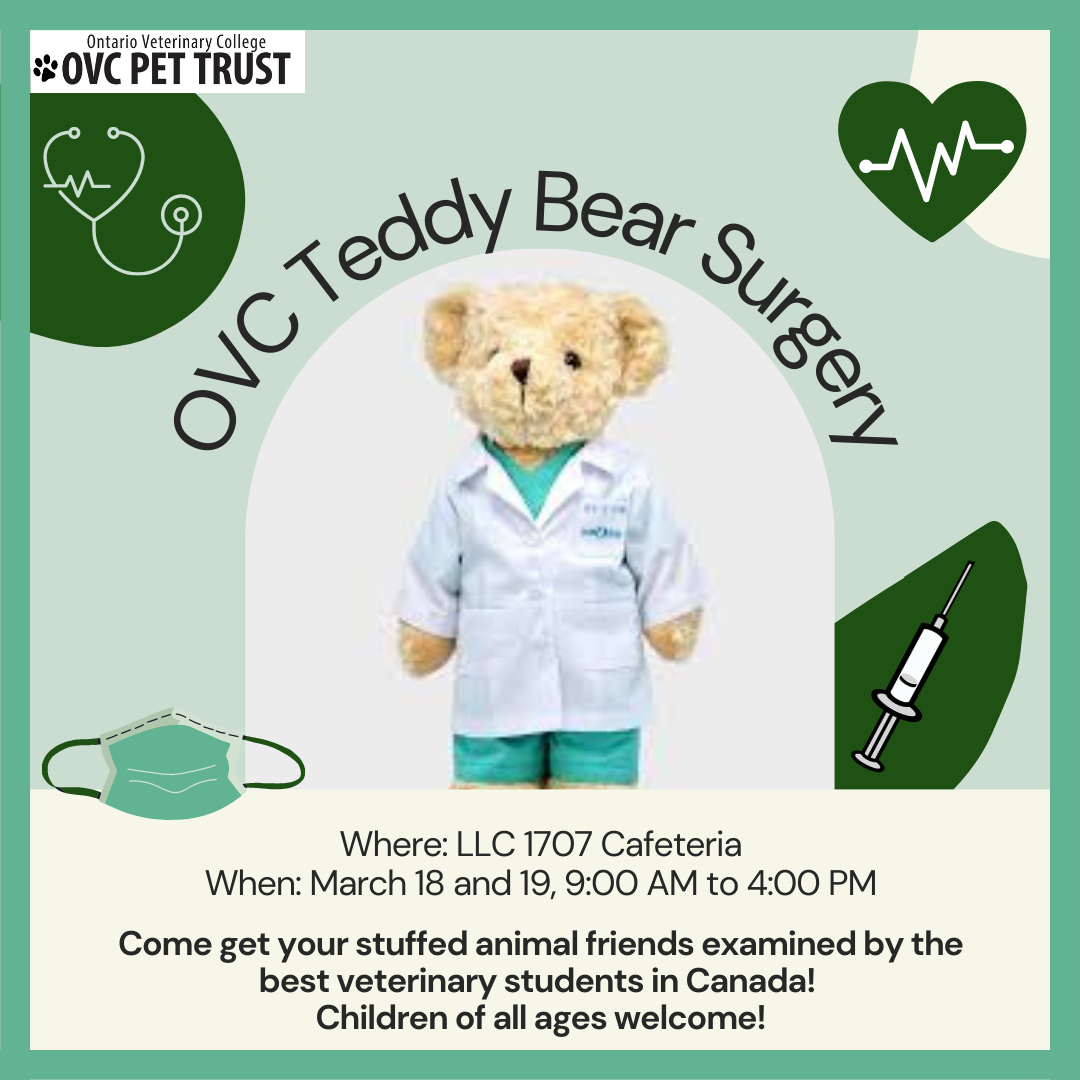 Submitted by sschau on Mar 9, 2023
Location:
Ontario Veterinary College
Date:
Saturday, March 18, 2023 - 00:00

to

Sunday, March 19, 2023 - 23:45