Read OVC Pet Trust's Pet Loss Support Guides
Coping with the Loss of a Pet: A Support Guide for Pet Owners 
Download your FREE copy of OVC Pet Trust's Coping with the Loss of a Pet. 
Preparing for the Loss of a Pet: A Support Guide for Pet Owners 
Helping Children with the Loss of a Pet: A Support Guide for Pet Owners 
Meet Sarah Bernardi, OVC Clinical Counsellor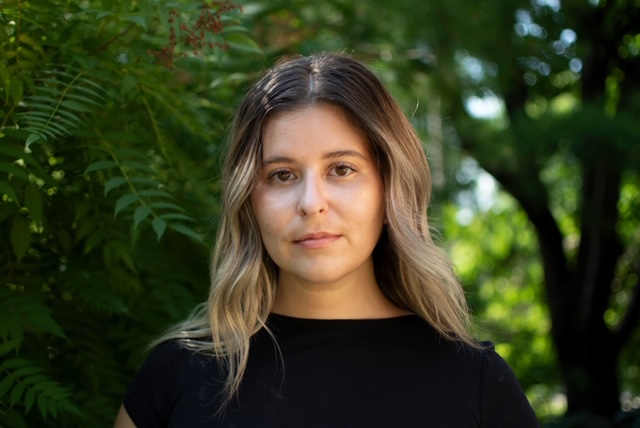 Sarah Bernardi RSW, MSW
Sarah is the full-time clinical counsellor at the OVC Health Sciences Centre. Sarah knows that the loss, or anticipated loss, of a companion animal is often accompanied by complex feelings of uncertainty and grief. She has a deep understanding of the human-animal bond and is here to support pet owners through this journey.
Clinical Counselling Services include:
Advocating for you as you navigate difficult decisions regarding your animal's health.
Short-term counselling for discussions around pet loss, quality of life and any other challenges you may experience.
Connecting you with the appropriate resources for any further support you feel you require.
Connect with Sarah
Email: sberna02@uoguelph.ca  
Hours: 8:30am-4:30pm Monday through Friday
Please note: Clinical counselling services are provided to owners who have received or are receiving services at the OVC.
Additional Pet Loss Resources
Online Communities
Rainbow Bridge - A Pet Loss Grief Support Community 
Chance's Spot: Pet Loss and Grief Support 
Online Grief / Bereavement Resources
Pacific Animal Therapy Society
The Ohio State University: Honoring the Bond 
Association for Pet Loss and Bereavement 
Everlife Memorials: Pet Loss Resources for Grieving Pet Owners 
The Power of Pets: Healing Tools 
Helen Goldberg - Pet Loss Counselling
Pet Loss Support Groups (Ontario, Canada)
Halton/Peel Pet Loss Support Group
Pet Loss Support Group of Ottawa 
Books
The Riedel & Cody Fund: Great Books