Thanks to the ongoing support of Suzi Beber and Smiling Blue Skies volunteers over the past 20 years, the Ontario Veterinary College and OVC Pet Trust are able to continuously invest in improving companion animal health and well-being in the field of cancer care and discovery.
Since its inception in the spring of 2001, The Smiling Blue Skies Cancer Fund has raised more than $2 million. One hundred per cent of these funds have been used to support OVC Pet Trust's quest to find more and better ways to deal with and understand the complex and devastating disease of cancer. Not only will our pets benefit from this contribution, but also the knowledge gained will be shared with human research, for the good of us all.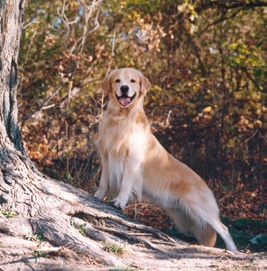 Founder, Suzi Beber started the fund in memory of her beloved Golden Retriever service dog, Blues, when he died from lymphoma.  Cancer is the most frequent cause of death in dogs. This is a truly frightening thought. It is a burden that we all share. In loving our dogs, whether pure breeds or mixed breeds, we want the very best for them, in health, and in sickness.
Annually, local volunteer run events called the Smiling Blue Skies Walks for Canine Cancer, along with other fundraisers, take place across Canada to raise funds and awareness.
The Ontario Veterinary College (OVC) and OVC Pet Trust Team thanks Suzi and the amazing team of dedicated volunteers for their commitment and determination in helping to change the face of animal and human cancers. 
To learn how you can join or organize a walk in your area please visit the Smiling Blue Skies Cancer Fund website or contact the OVC Pet Trust team.
Read the 2021 Smiling Blue Skies Update Report.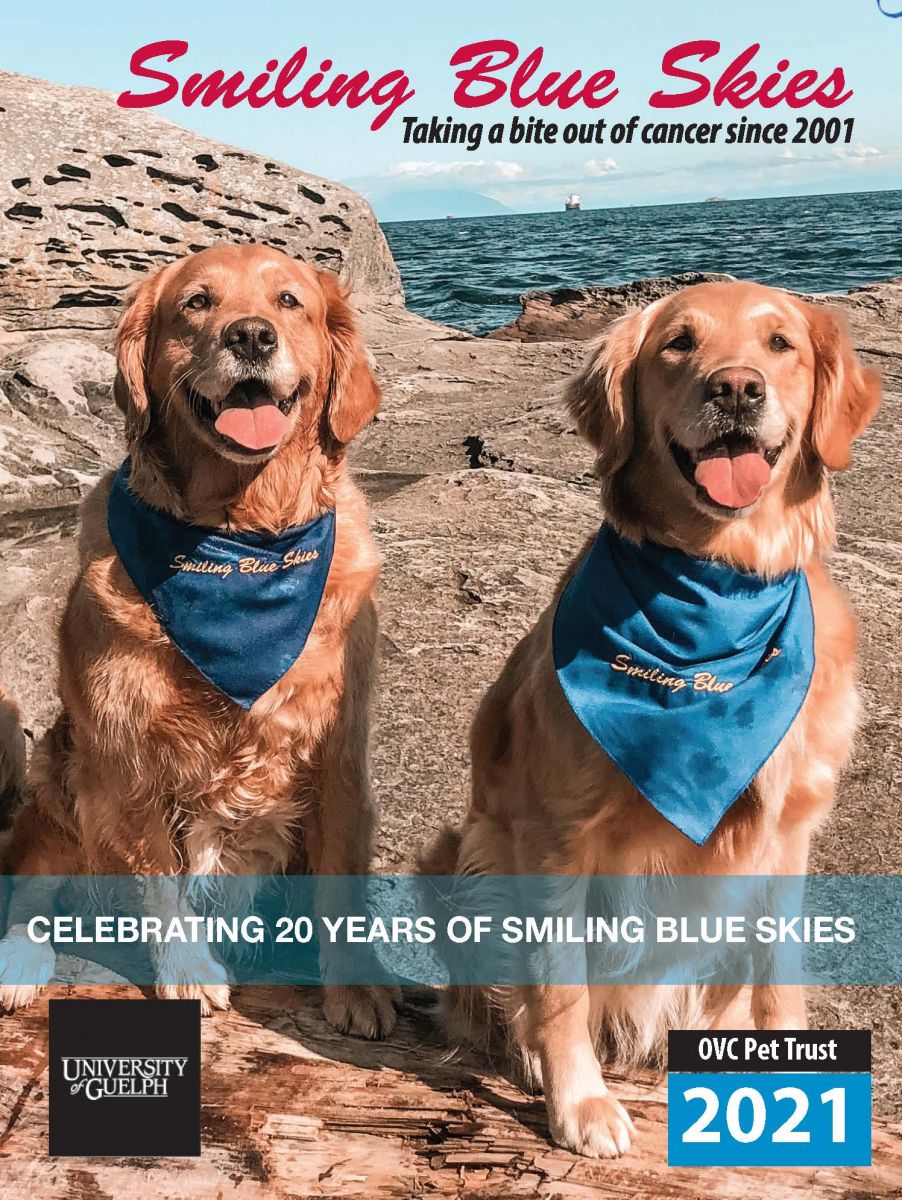 Read the 2019 Smiling Blue Skies Update Report.