A glimpse into the world of comparative cancer research at the University of Guelph and the Ontario Veterinary College.
An OVC Pet Trust Summer Student's perspective.
 
By Stephanie Juhary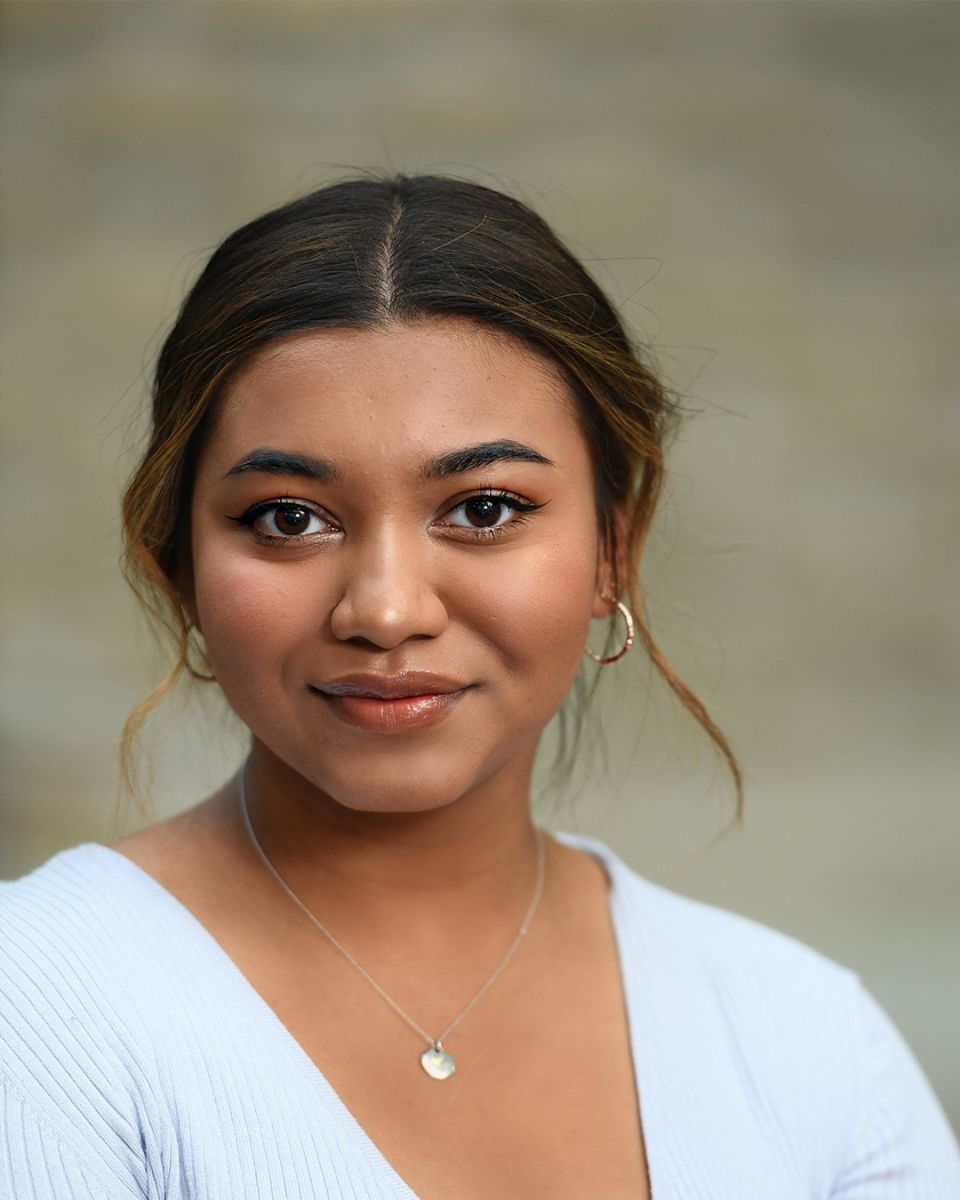 Get To Know Me
Hi there! My name is Stephanie Juhary, and I am a third-year Zoology student at the University of Guelph. Growing up as an avid animal lover, I have always admired the Ontario Veterinary College (OVC)'s dedication towards advancing veterinary care. With previous work in the OVC Pathobiology Department along with current volunteer work with Clinical Studies, I have been in awe of the translational research conducted by OVC and U of G researchers. Following my undergraduate studies, I hope to pursue my education at the OVC.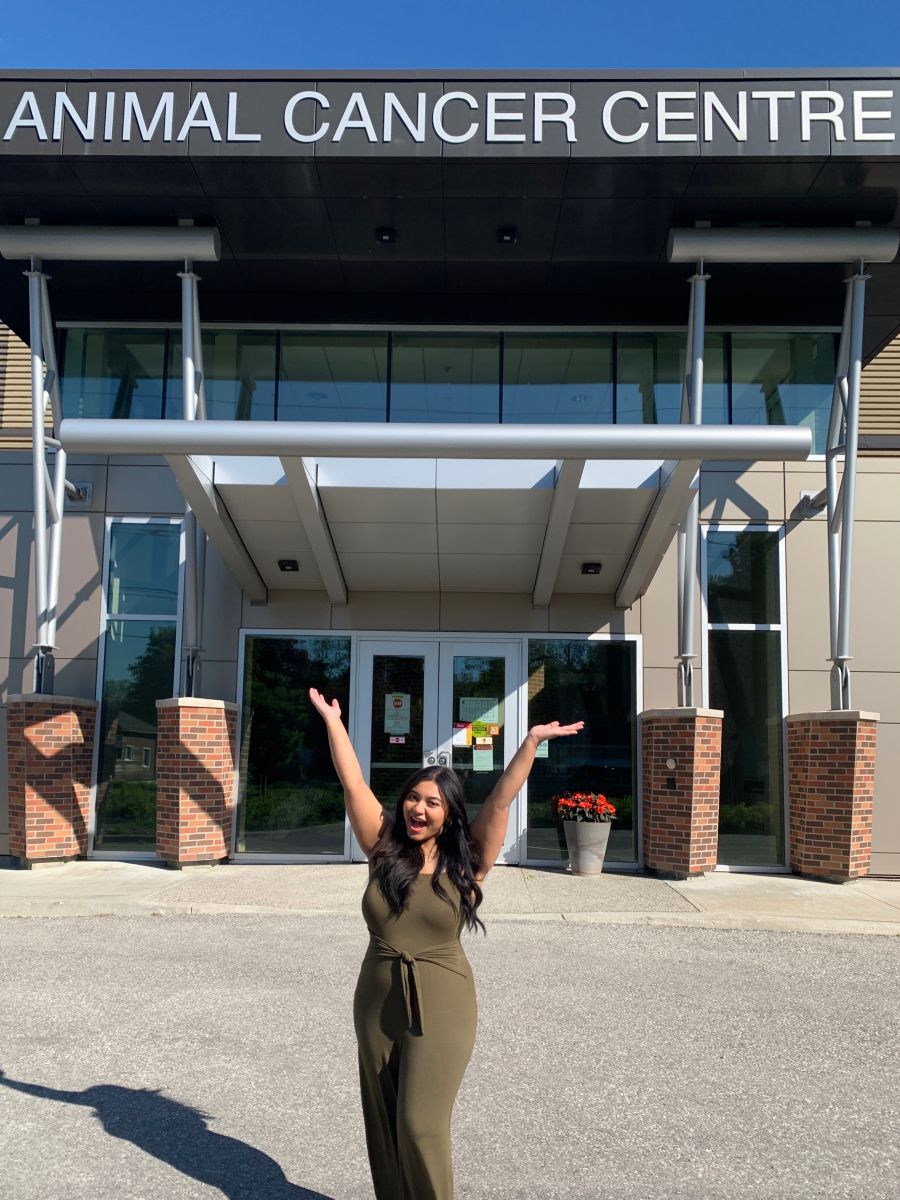 This summer, I joined the amazing OVC Pet Trust team as a Summer Student. OVC Pet Trust is heavily involved with cancer research – nearly $14 million was raised to build the Mona Campbell Centre for Animal Cancer (pictured right). OVC Pet Trust funds many research studies with the goal of improving the health and well-being of pets, including those who have been diagnosed with cancer. The studies conducted may include a clinical trial component in which owners can enroll their pet in a study to enhance the understanding of disease processes, techniques and treatment methods. OVC Pet Trust support has led to scientific breakthroughs in various areas of companion animal health and disease – with many in the area of oncology through the work of researchers.
What is the ICCI?
The Institute for Comparative Cancer Investigation (ICCI) is a centre responsible for facilitating cancer research advancements in animal and human patients at the University of Guelph. With this initiative, researchers are provided with the tools required to develop a greater understanding of translational cancer research. This will result in stronger treatment options for the future.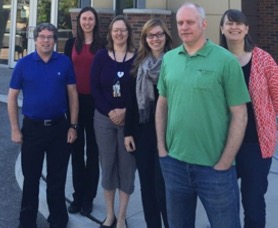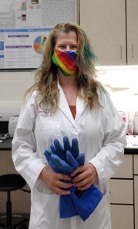 It takes a village: the ICCI is powered by its collaboration with the Companion Animal Tumour Sample Bank (CATSB) as well as the Mona Campbell Centre for Animal Cancer ­– the epicenter for companion animal oncology research and treatment. The Smiling Blue Skies Cancer Fund, an organization that donates and works directly with OVC Pet Trust, supports the tumour sample bank and the Clinical Trials Coordinator position and continuously contributes to the ICCI Comparative Oncology program.
I had the opportunity to attend the 13th Annual ICCI Cancer Research Symposium in May 2021 to learn more about cancer research as a U of G student as well as on behalf of OVC Pet Trust. This event was merely a glimpse of all the ground-breaking cancer research conducted by University of Guelph researchers. I left the symposium feeling inspired by all of the new and exciting developments made to enhance the future potential of comparative oncology.
ICCI Co-Directors Drs. Michelle Oblak and Geoffrey Wood arranged the symposium virtually which allowed attendees to tune in from all over the world and learn about the variety of cancer research conducted by the ICCI. Despite challenges faced during the pandemic, researchers overcame obstacles and presented innovative discoveries in the form of poster presentations and abstract talks.
Many of the research studies showcased in this symposium were made possible with the donations and support from OVC Pet Trust. The ICCI Symposium explores how beneficial this research can be not only to companion animals, but humans as well. By introducing new technologies, connecting to previous studies and filling in gaps of knowledge, the future for oncology is looking a lot brighter.
The Importance of Cancer Research
In humans, cancer is the leading cause of death worldwide with nearly 10 million deaths occuring in 2020. Similarly, canine cancer is the leading cause of death in dogs, with almost half developing the disease over the age of 10, according to the American Veterinary Medical Association (AVMA).
It is heartbreaking to hear that your pet has cancer, and it can sometimes lead to a feeling of hopelessness. The goal of the ICCI is to show that there is light at the end of the tunnel and restore hope for many pet owners. With help from dedicated specialists and researchers, new cancer discoveries are made every day.
Osteosarcoma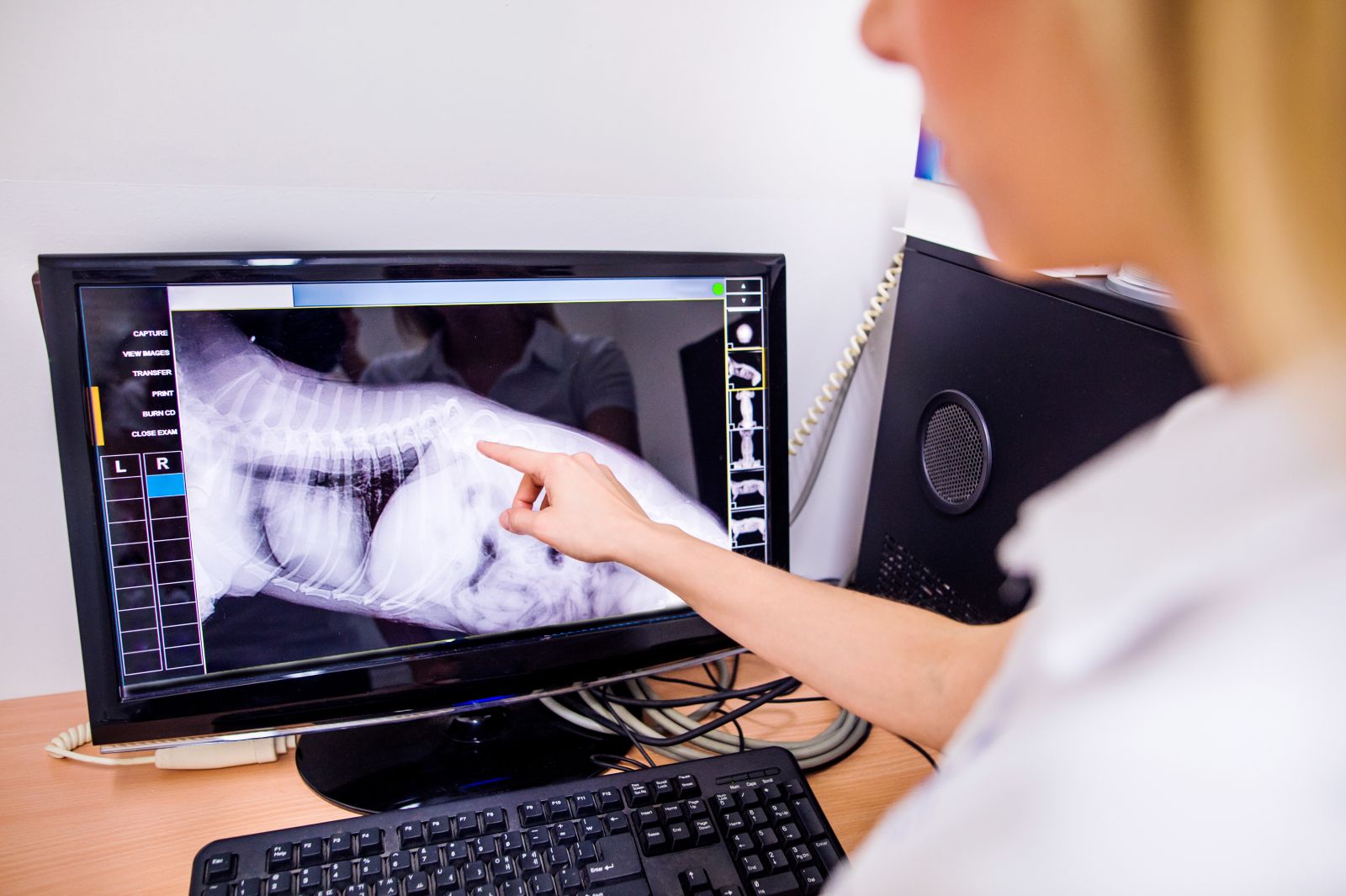 One type of canine cancer highlighted in this symposium was osteosarcoma. You may have heard of osteosarcoma from Terry Fox and it's an important disease being studied by members of the ICCI because it affects several different species, including both dogs and humans. Osteosarcoma is the most common bone tumour in dogs, with bigger breeds of dogs being affected the most. Speakers touched upon how therapeutic targets, such as proteins and nucleic acids, can enhance our understanding of osteosarcoma biology and improve the efficacy of current treatment options in both humans and dogs.
How is Canine Osteosarcoma Similar to Bone Cancer in Humans?
The Arthur Willis Distinguished speaker of the symposium, Dr. Lisa Forrest, discussed why the canine model is often utilized in comparative oncology. The biggest advantage includes the similarity in genetics. Dogs are very closely related to humans with about an 85% similarity on a DNA level. Many researchers describe that it is often hard to tell the difference between dog and human osteosarcoma through their genetic features.
The scientific community has a general consensus: the canine model is a great option for translational medicine since their DNA and protein sequences are more similar to humans than many other animals – including mice. Consequently, many of the naturally occurring diseases  in humans occur in dogs as well. This is especially beneficial since canine research findings have the potential to be applied to human clinical research, and vice versa.
OVC Pet Trust supports many different types of cancer research presented in the symposium, including:
Prostate Carcinoma – a rare disease originating in the cells of the prostate. It is especially difficult to treat due to its location and high rate of invasion and metastasis. This results in the tumours potentially spreading to other areas of the body.  
Lymphoma – a type of cancer that begins in the lymphocytes (white blood cells) ­­which are the infection-fighting cells of the lymphatic system. Lymphoma is one of the leading causes of abnormal tissue and cell growth, also known as neoplasia. The research shared focused on overcoming drug resistance, improving drug responsiveness, and enhancing the potential of cancer prognoses.
Mast Cell Tumours – a type of white blood cell cancer that most commonly occurs in the skin. Canine mast cell tumors (MCTs) constitute around one-fifth of all canine skin tumours. A biomarker, a measurable substance indicative of a medical state, will help indicate the likely outcome of the disease.
Leukemia ­– a type of cancer located in the bone marrow cells that produce blood. Acute myeloid leukemia (AML) is a type of leukemia that occurs when the bone marrow produces an abnormal amount of white blood cells ­– also known as myeloblasts, in addition to red blood cells and platelets. The research shared focused on the survival rate of AML and how to effectively predict the outcome of the disease.  
Top 5 Reasons Why Pet Owners Should Participate in Cancer Research at OVC
What is great about cancer research at OVC is that anyone can take part – whether it is through a clinical trial, survey or donation, your participation is greatly appreciated. Listed below are a few reasons why enrolling in cancer research can be a worthwhile opportunity for you and your pet.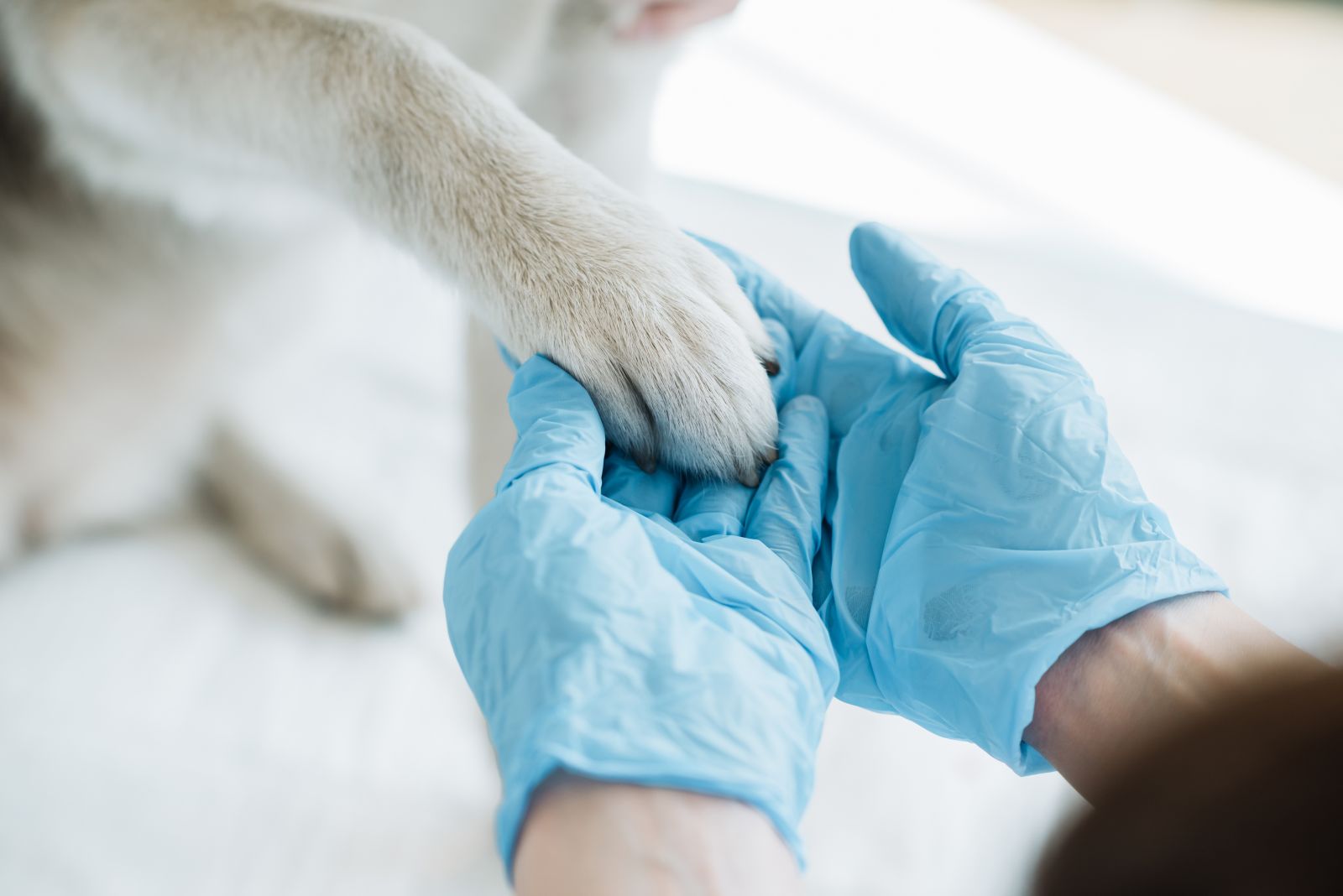 1. Prevention of Metastasis and Recurrence
Advances in cancer research can help to limit the spread of cancer to other areas of the body (metastasis) and prevent cancer from recurring in the future.
​The lack of knowledge in this area can be improved with the help of clinical trial-based research in observational and interventional studies.
2. The Benefits of a Tertiary Care Teaching Hospital
OVC offers the most advanced technologies, diagnostics and treatments that may not be readily accessible at your local veterinary hospital.
Many of the treatment methods are also funded externally through several charitable organizations and agencies, making it much more affordable to treat your pet.
3.  "Bench to Bedside" Approach
Pet owners have the power to contribute to something greater: clinical trial-based research can directly translate science in the lab to procedures in clinics.
Your pet's participation can help other companion animals in the future that may have a similar diagnosis.
4. The Patient Always Come First
Your pet is in great hands! Veterinarians and specialists are extremely dedicated to providing your furry friend with the best care possible.
Their health and well-being will always be the #1 priority – if you choose to opt out of a study, you can do so at any time.
5. There Are Multiple Ways to Contribute to Cancer Research
​Clinical Studies: The studies are typically either observational to further understand a disease process, or interventional where a new type of treatment or approach is used. The OVC Clinical Trials website lists the types of active clinical trials currently running as well as details on how you can enroll your pet.
​Non-Clinical Research Studies: Several veterinary surveys are available for pet owners, veterinarians, and more. Additional details including the eligibility criteria for these studies are located on the OVC Research page.
​Donations: Donating makes a huge difference to individuals and companion animals facing cancer all over the world. Please visit the OVC Pet Trust Donation page if you would like to give back.
Closing Thoughts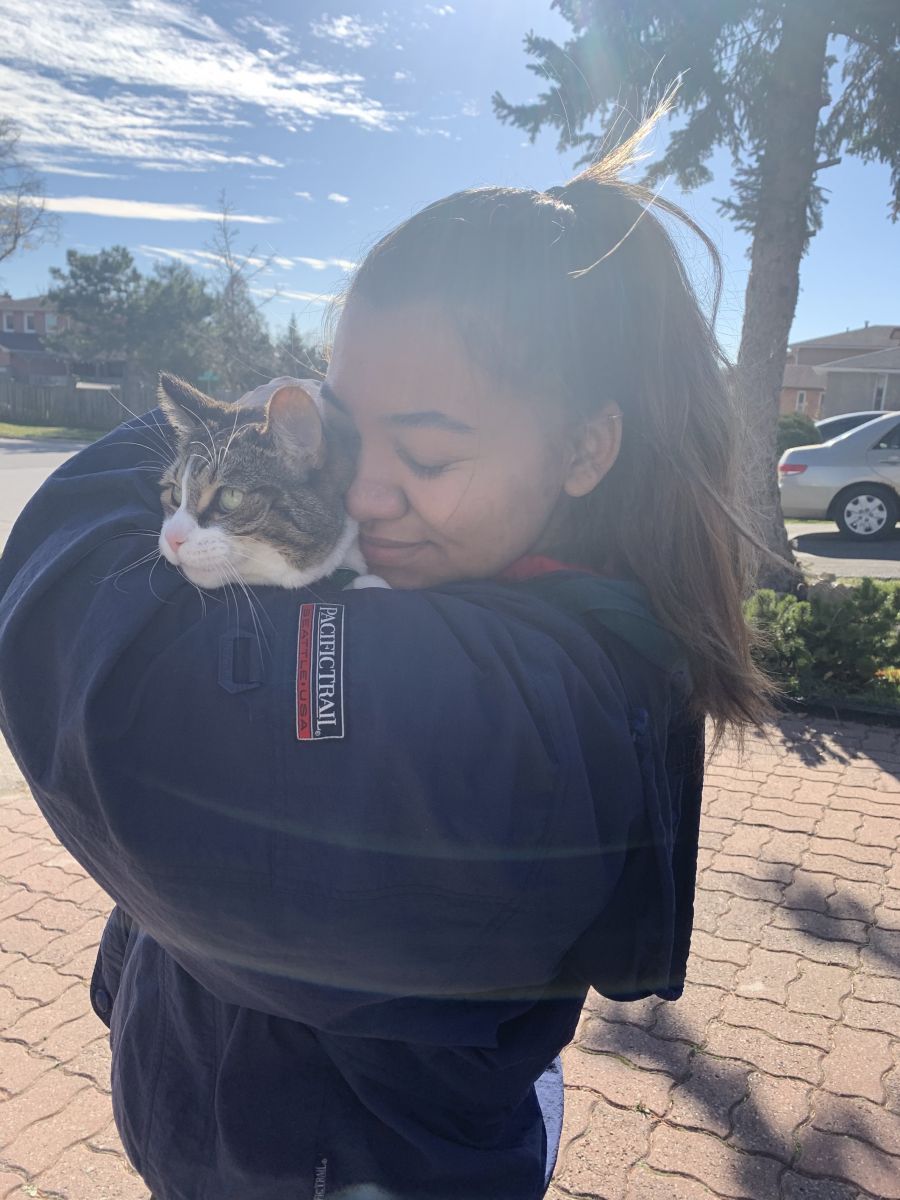 Translational research is extremely important in oncology-related studies as it accelerates progress and allows pets to benefit early in the research process. Successful techniques and treatment methods found in one species can often be applied to several other species, allowing for the rapid development of potential therapies and practices. The ICCI has made amazing progress in this area for last 14 years and continues to do so by facilitating important connections in comparative oncology research.
Gaps of knowledge in cancer research remain as it is a highly complex and often extensive process. However, as new findings are being discovered, we get closer and closer to the end goal of improving the quality of life for humans and companion animals dealing with cancer. I encourage you to take part in cancer research if you can – you could save the lives of many.
 
In photo: Stephanie and her cat Mia.