After visiting the Ontario Veterinary College for advanced, life-saving care, Crusoe the Celebrity Dachshund and his humans give back to pet health.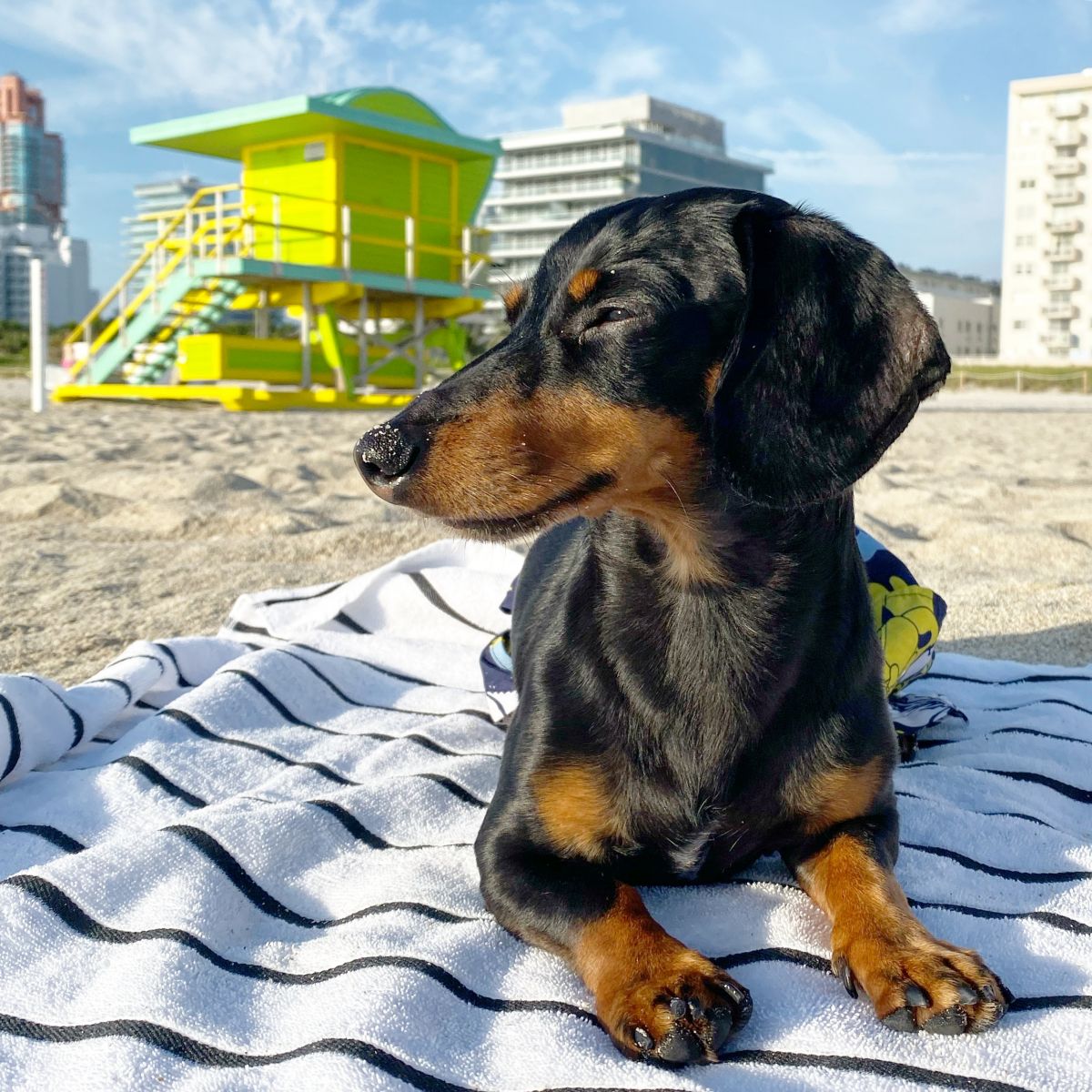 With two New York Times bestselling books and more than six million followers and subscribers across his social media platforms, eleven-year-old Crusoe the Dachshund is a celebrity in his own right.
To his fans he is known as an adventure dog who loves to travel the globe with his pet parents and (dog) sister Daphne; explore the world around him; and chase balls. To his dad Ryan Beauchesne, Crusoe is easy going but bossy, laidback yet demanding and the best dog he could ever ask for.
2020 brought Crusoe's family devastating news. After a routine veterinary visit, Ryan and Lauren (Crusoe's mom) learned that their dog was showing signs of gallbladder disease, commonly referred to as canine gallbladder mucocele (GBM). Located in the abdomen underneath the liver, the gallbladder is a pouch-like sac that acts as a reservoir for bile in the body. GBM is the result of excessive secretion of mucus in the organ. It is the most common disease in dogs requiring surgical removal of the tissue. If left untreated, it can lead to the rupture of the gallbladder itself, which can cause sepsis, a serious infection that causes the body to go into shock and organs to shut down, leading to death.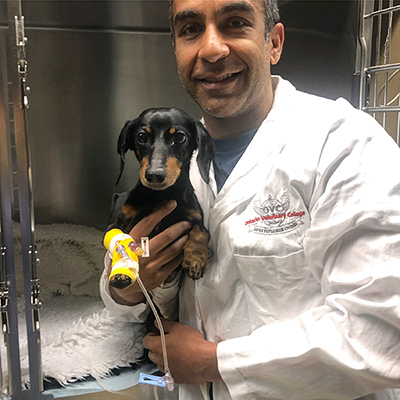 It was clear that Crusoe would need to undergo gallbladder surgery, a procedure called cholecystectomy, either by open or laparoscopic minimally invasive surgery. When reviewing options for Crusoe, Ryan learned that laparoscopic gall bladder removal cannot be performed for all cases of gallbladder mucocele, but when it is deemed appropriate, dogs enjoy a much shorter hospital stay, experience reduced post-operative pain and are at lower risk of complications that can be related to the surgical incision.
"When you find out your beloved dog has a health condition – a wave hits you. We had an enormous decision to make on our dog's behalf. I spent months doing research to make sure we made the right choice," Ryan remembers. "We discovered that Crusoe's condition would be progressive, and as he was otherwise in very good health, the reality was preventive action was needed. Our goal has always been that our dog has the longest, happiest life possible. Instead of waiting until his GBM advanced, the veterinary experts we spoke to made it clear to us that it was safer to do it [the procedure] when he was healthy."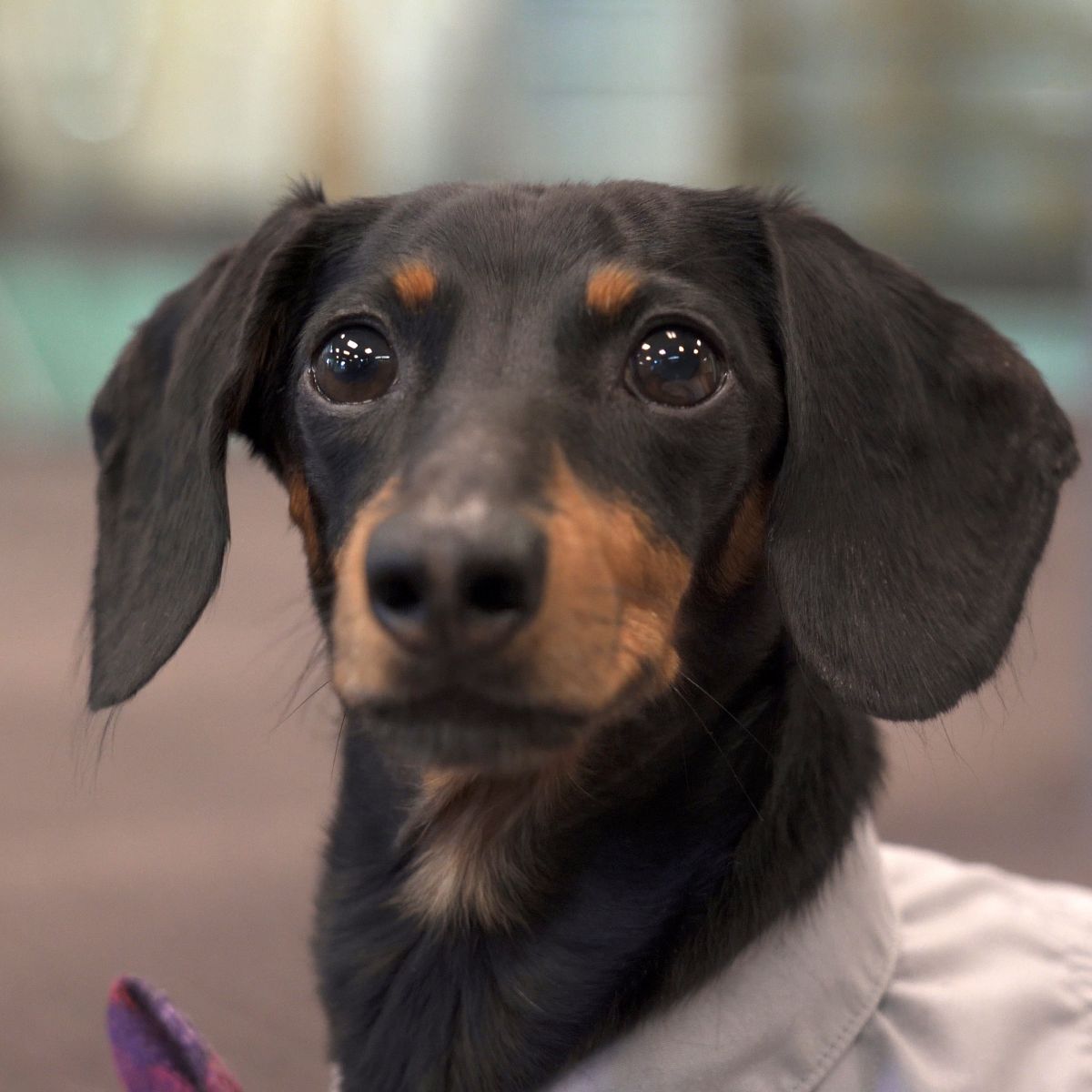 His search on minimally invasive surgery brought Crusoe's family to Dr. Ameet Singh at the University of Guelph's Ontario Veterinary College (OVC). Singh is a board-certified veterinary surgeon and founding fellow of the American College of Veterinary Surgeons in Minimally Invasive Surgery (MIS).
Through speaking with Dr. Singh leading up to Crusoe's surgery, Ryan says he learned a great deal about Singh's research and efforts to advance minimally invasive surgery (MIS) into mainstream veterinary medicine. "I truly believe in the merits of MIS as an option to provide better care to animals everywhere. We knew from the beginning that we wanted to support Dr. Singh's work in some way afterward. I put The Crusoe Fund together as a thank you," Ryan says.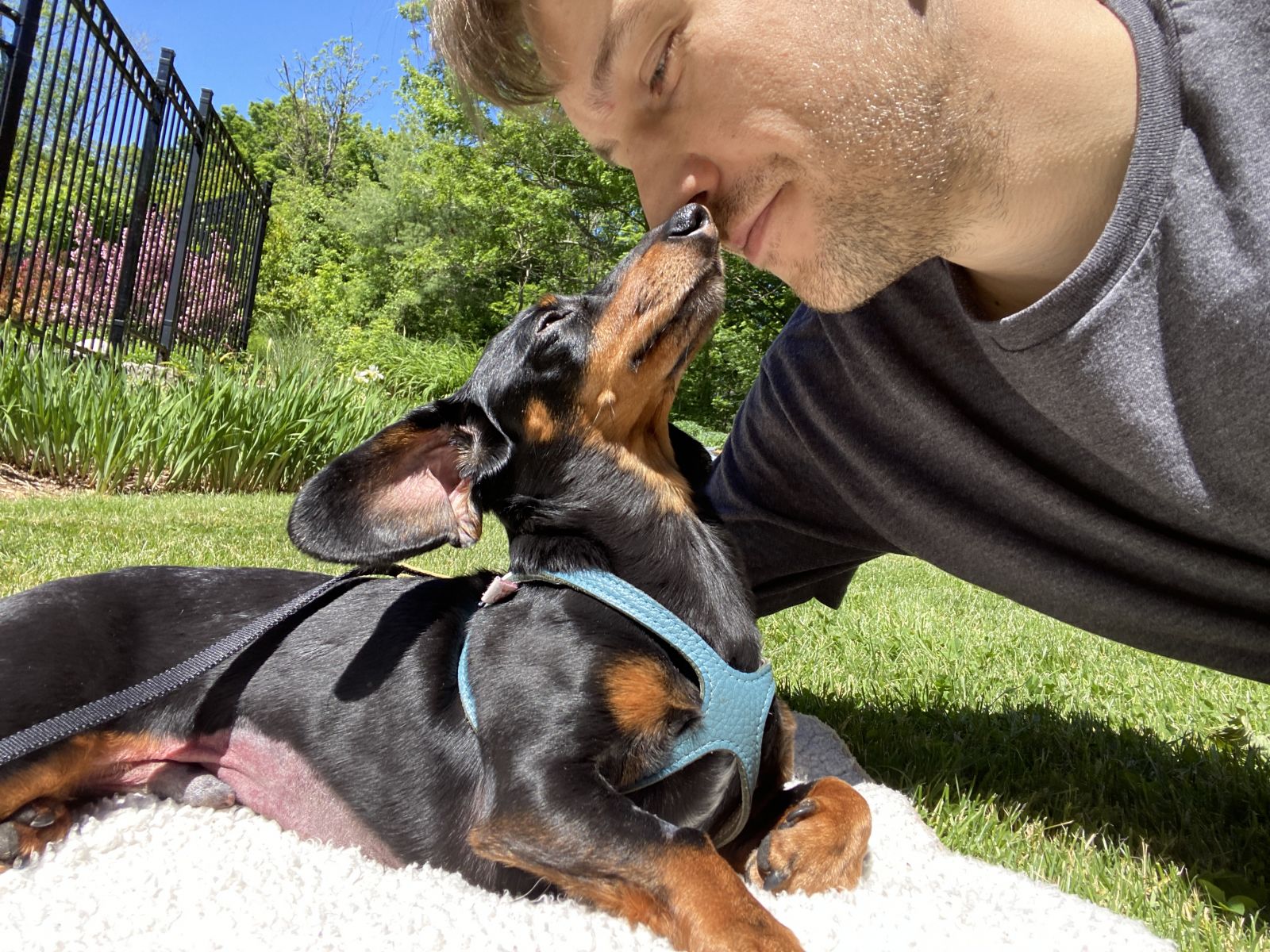 Crusoe was admitted to OVC on June 4, 2020. Ryan recalls the feeling of handing over Crusoe, who he lovingly refers to as his child. "I had a huge amount of trust in OVC. I was fortunate to have conversations with Dr. Singh leading up to Crusoe's surgery date; I trusted him completely. I knew we were in the best possible hands. I will forever have a long-lasting appreciation for what the entire OVC team did for our family."
On June 5, Crusoe underwent gallbladder surgery at the OVC Companion Animal Hospital. He recovered in the Intensive Care Unit (ICU) and was able to be discharged to go home with his family the next day.
MIS has come a long way in veterinary medicine. "There have been many advancements made in the field, with new techniques and innovation pushing the boundaries of how we can help pets," Singh says.
While Crusoe's social media platforms are primarily entertainment channels, Ryan enjoys sharing learnings that he has had that may benefit their followers, which is why he chose to share Crusoe's medical journey and why he needed surgery.
Ryan is now an advocate for supporting innovation and discovery that aims to help pets and wants other pet owners to know why it's so important.
In gratitude for the care their dog received, Crusoe's family decided to give back to OVC through OVC Pet Trust. The Crusoe Fund was created in gratitude for the lifesaving care the Celebrity Dachshund received at OVC. The fund supports research and discovery in the area of Minimally Invasive Surgery (MIS) to improve life for companion animals. To date, more than $18,000 has been raised by the initiative.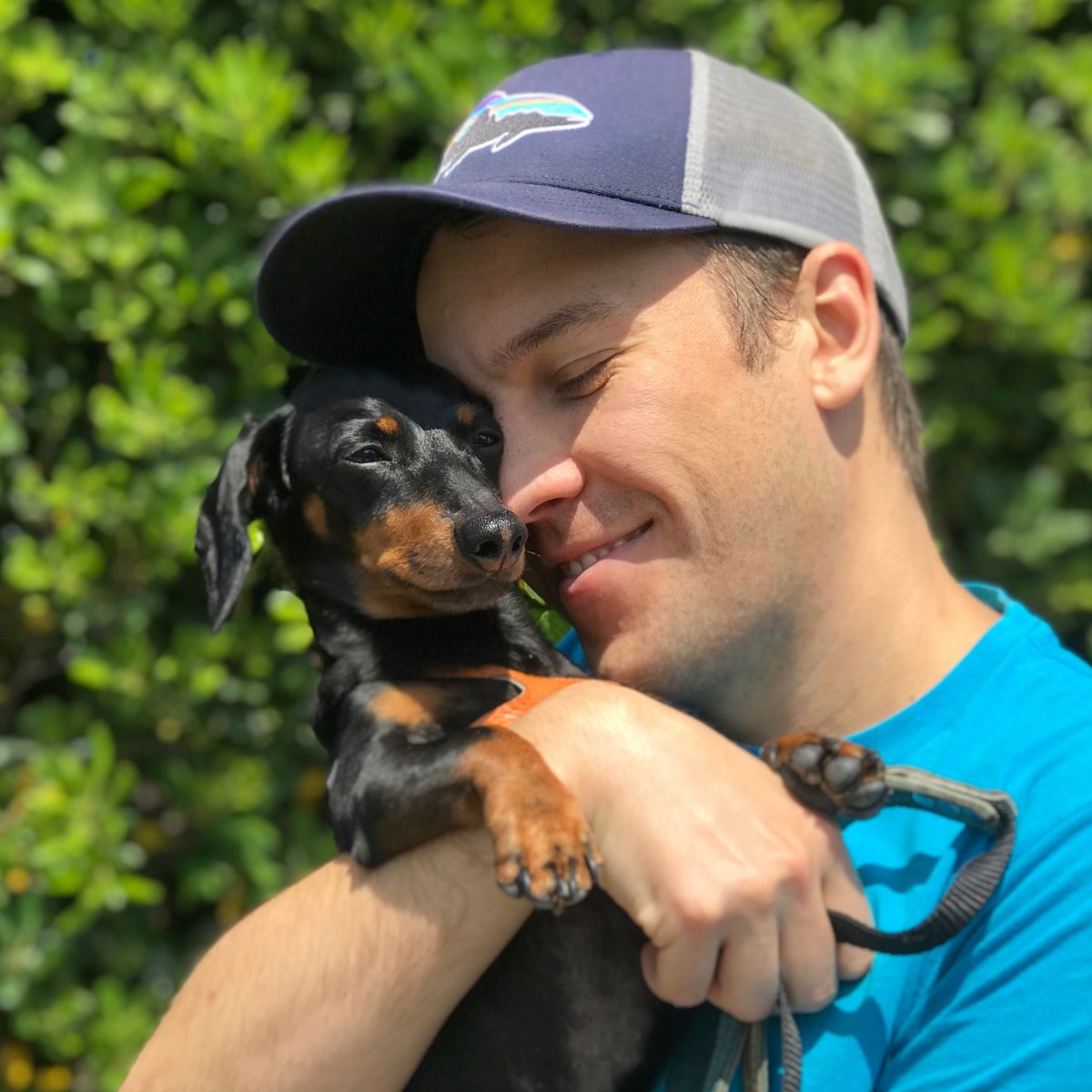 "The advanced care that is available to our pets at the OVC is impressive. Not only do they have capabilities for 24/7 monitoring in their ICU; they also have a wealth of specialty teams like anesthesiology and diagnostic imaging to provide everything your pet may need while hospitalized," Ryan reflects. "The amount of research and the advancement of new techniques that I learned about while talking with Dr. Singh was eye-opening. Ultimately, the work of OVC provides more and better care for animals everywhere. I am very proud to support the research that may help pets and potentially humans, too."
Even with the book deals, sponsorships, publicity and fame, Ryan says that first and foremost, Crusoe is family, the centre of his and Lauren's world and a huge cornerstone in how they live their lives, noting that he never lets a day go by when he doesn't tell Crusoe how much he is loved.
"Crusoe lets me achieve things that I never would have dreamed of. He has given our family so much. Taking the best care of him is the least we can do for the dog who gives us so much."
WHAT IS MINIMALLY INVASIVE SURGERY (MIS)?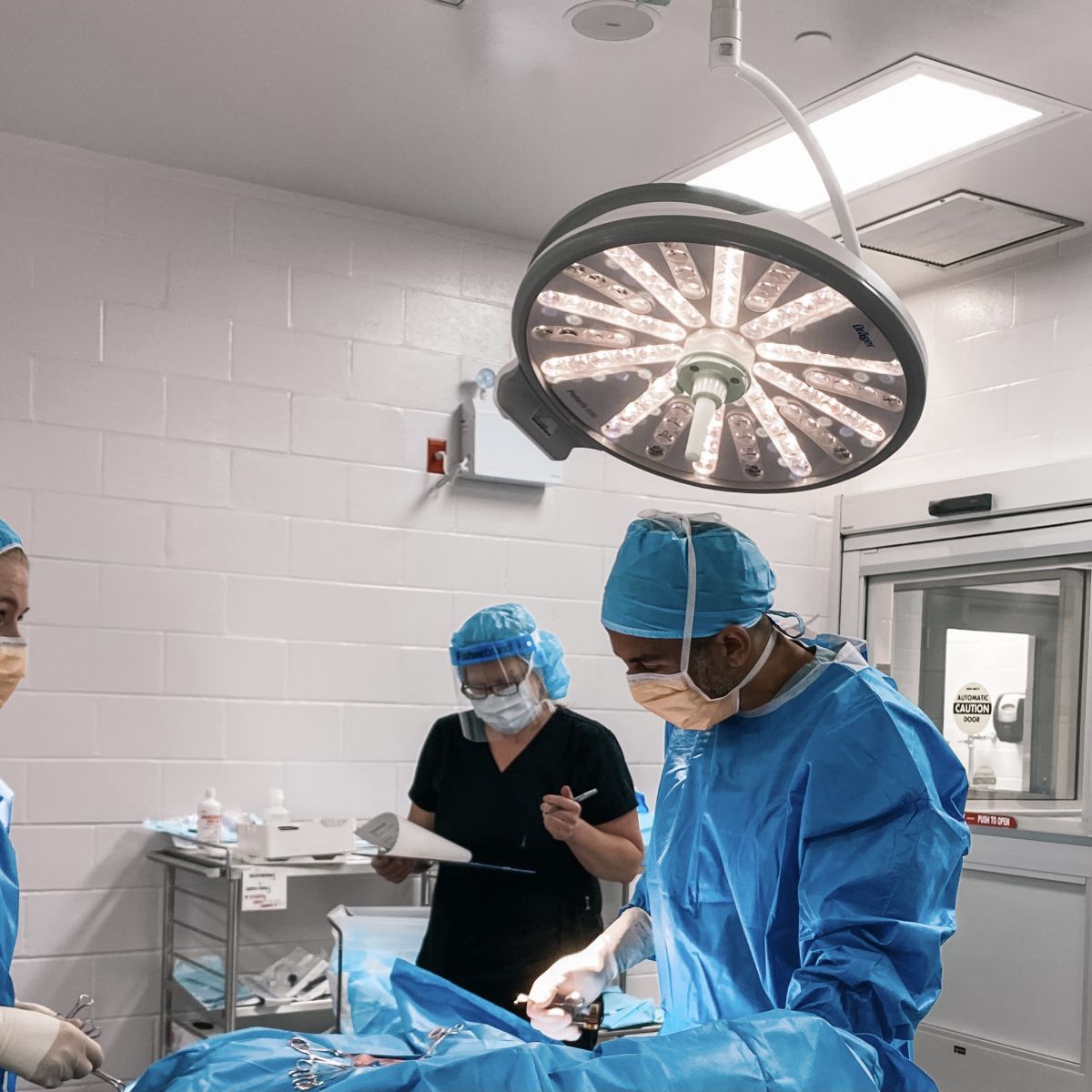 Innovations in veterinary medicine and technology have changed what surgery may involve for pets. New MIS techniques can sometimes replace traditional, open surgical procedures. MIS is a procedure that causes the least amount of intrusiveness to the body, because large incisions are not necessary as in the case of more traditional open surgeries. MIS is associated with less pain, faster healing time, a shorter hospital stay and fewer complications in both humans and animals. While MIS is often preferred for these reasons, it may not always be an option depending on the patient's illness or disease.
Common reasons for MIS at the OVC Health Sciences Centre include removal of the gallbladder, adrenal gland, spleen, kidney, lung and pericardium (the sac around the heart) – most commonly when these organs are invaded by cancer.
The creation of a Minimally Invasive Procedures Suite is underway at OVC, a first for any veterinary teaching hospital in Canada. The unit will include state-of-the-art technology and is part of the college's new surgery and anesthesia facilities within the OVC Companion Animal Hospital.
WHAT IS LAPAROSCOPY?
Laparoscopy, or laparoscopic surgery, is used to examine organs inside the abdomen.
Thoracoscopy, on the other hand, is used to diagnosis and treat areas involving the organs of the chest, esophagus, airway and chest wall. Both techniques involve making small incisions (less than 5 millimetres) and inserting a camera and instruments into the abdomen or chest cavity to perform the surgical procedure.
Read more in spring / summer issue of Best Friends Magazine.