Life-saving stories happen almost every day in the Ontario Veterinary College (OVC) Health Sciences Centre (HSC) at the University of Guelph. 
There was Bruin, the golden retriever who sustained leg fractures after being hit by a car. The dog underwent various surgeries and survived.   
Then there was Perseus, a mixed-breed dog who arrived at OVC suffering from toxicity after ingesting an over-the-counter medication. The pet received lifesaving care in the HSC intensive care unit (ICU) and, after a lengthy recovery, returned home.   
They're just two examples of numerous patients – largely dogs and cats – that are routinely treated and restored to health at the OVC Health Sciences Centre's Companion Animal Hospital.  
Now, even better patient care, enhanced learning for veterinary students and trainees, and innovative clinical research are expected to come from recent multimillion-dollar upgrades to critical care and specialty services in the ICU, says OVC dean Dr. Jeff Wichtel.   
An $8.36-million fundraising campaign launched in 2020 by OVC Pet Trust has resulted in renovations to the HSC's intensive care unit (ICU) and specialty suites for ophthalmology and neurology services.   
About half of that funding came from the late Dr. Catherine Bergeron, a longtime OVC Pet Trust supporter and namesake of the Catherine Bergeron Centre for Urgent and Critical Care within the newly renovated space.   
ICU doubles in size to enhance patient care, professional training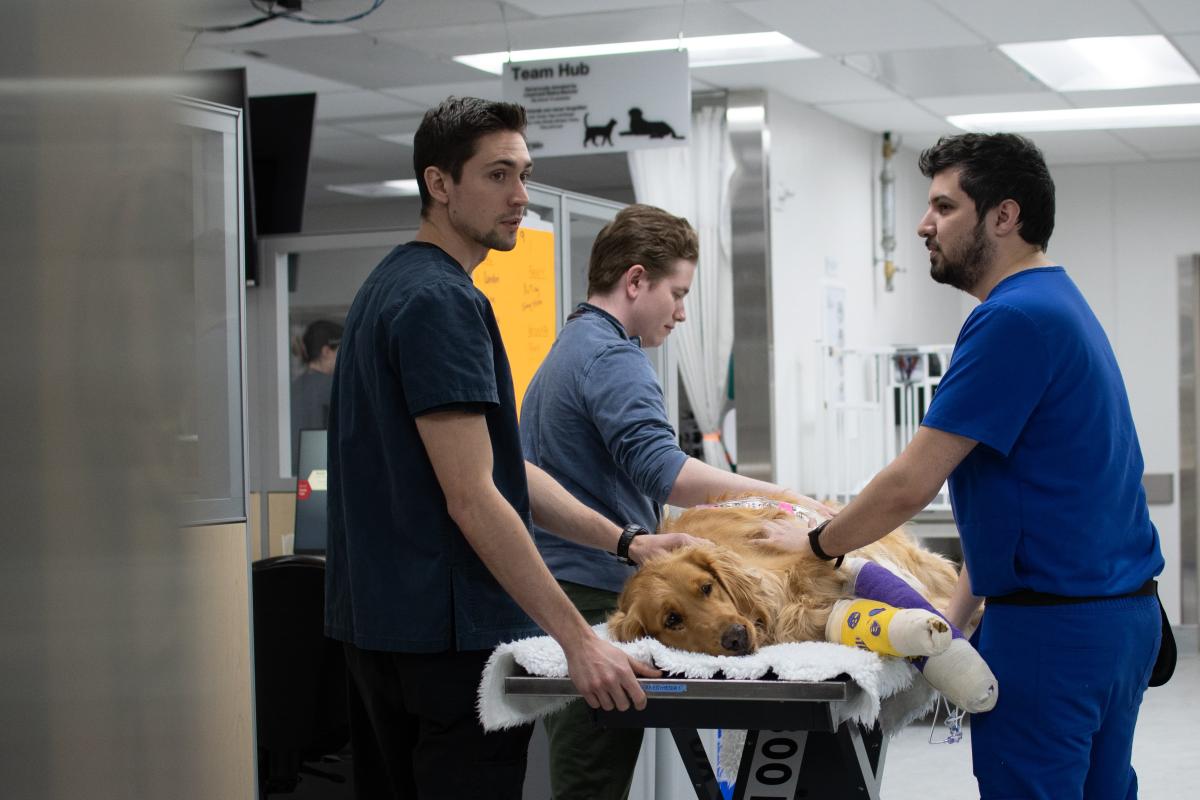 Those renovations completed early this year have doubled the size of the ICU, which has seen a sharp increase in patient cases in recent years, said Wichtel. 
More than 18,000 companion animal patients visited the HSC in 2021-22. Each year, about 2,500 pets require complex, critical or specialty care in the intensive care unit.  
Besides tending these patients, the HSC provides hands-on training for future veterinarians and veterinary specialists, said Wichtel.   
"OVC is a tertiary referral hospital that offers advanced medical services that are essential to our community and are not available elsewhere in Canada or around the world," he said. "Our veterinary teams are the guardians of our most critical patients.  
"Improvements to OVC's critical care and specialty services units enable our team to focus on delivering best-in-class care for our patients with complex, evolving needs – all while educating, training and inspiring the next generation of veterinary professionals."   
Upgrades to support continued accreditation, clinical research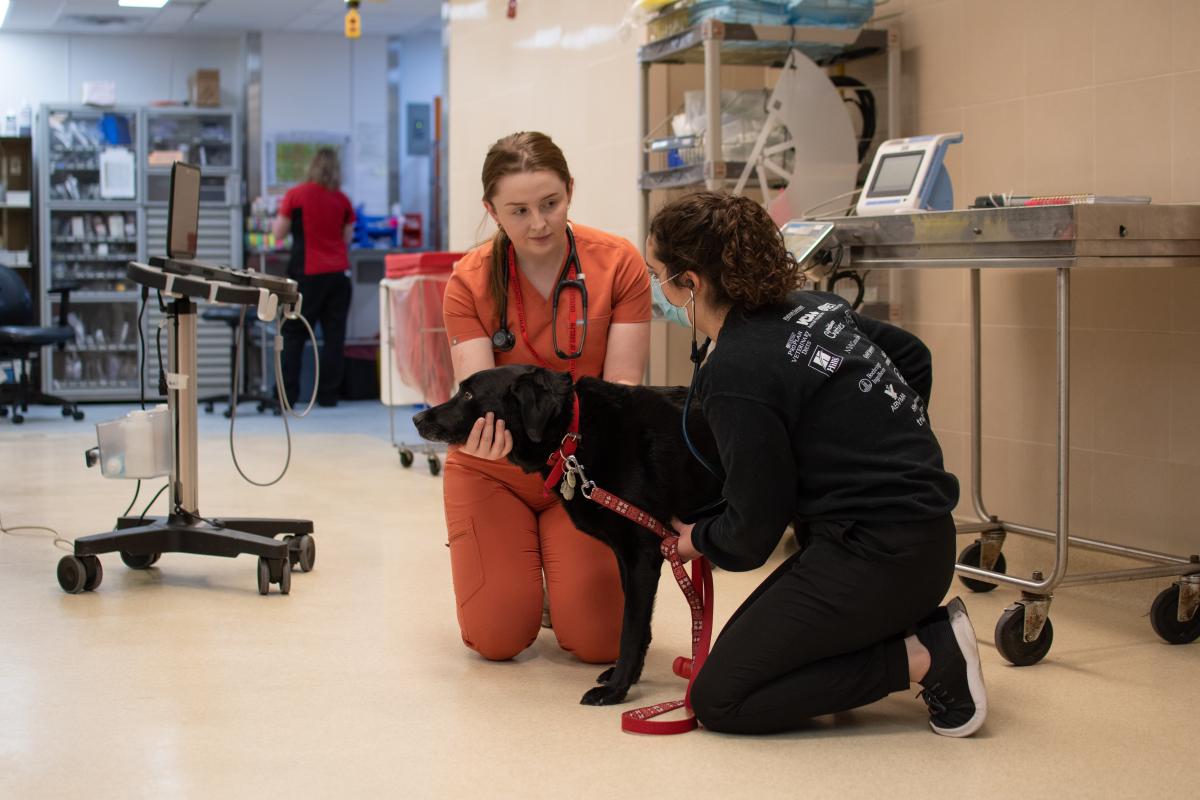 The intensive care unit now occupies about 4,000 square feet within OVC. The unit was opened in the 1980s as the first of its kind in Canada and one of only a few such units in North America.   
The renovation project also created the Dana-Zara Specialty Services Suite named by donors Llewellyn and Susan Smith as well as the Dalwood Ophthalmology Suite named by donors Donna Ross and Peter Szmidt.  
The most recent HSC upgrades followed a major renovation completed in 2021 to enhance the hospital's surgery and anesthesia facilities and to provide new space for clinical teaching.   
Both projects will help to ensure that OVC continues to meet accreditation requirements, said Wichtel. "These infrastructure improvements were essential in keeping OVC at the forefront of veterinary medicine and consistently ranked as one of the top 10 veterinary schools in the world," he said.  
The upgrades will also benefit the college's clinical researchers working in diverse fields of medicine, including cardiology, neurology, oncology, internal medicine and surgery.   
OVC Pet Trust was founded in 1986 as Canada's first charitable fund for the health and well-being of companion animals.
Take a look behind the scenes at the new ICU
For an inside look at the Catherine Bergeron Centre for Urgent and Critical Care, the Dana-Zara Specialty Services Suite and the Dalwood Ophthalmology Suite, view the walk-through video and photo slideshow below.
This story was originally published on the University of Guelph news site.