In Memory 
"What we have once enjoyed, we can never lose. All that we love deeply becomes a part of us." – Helen Keller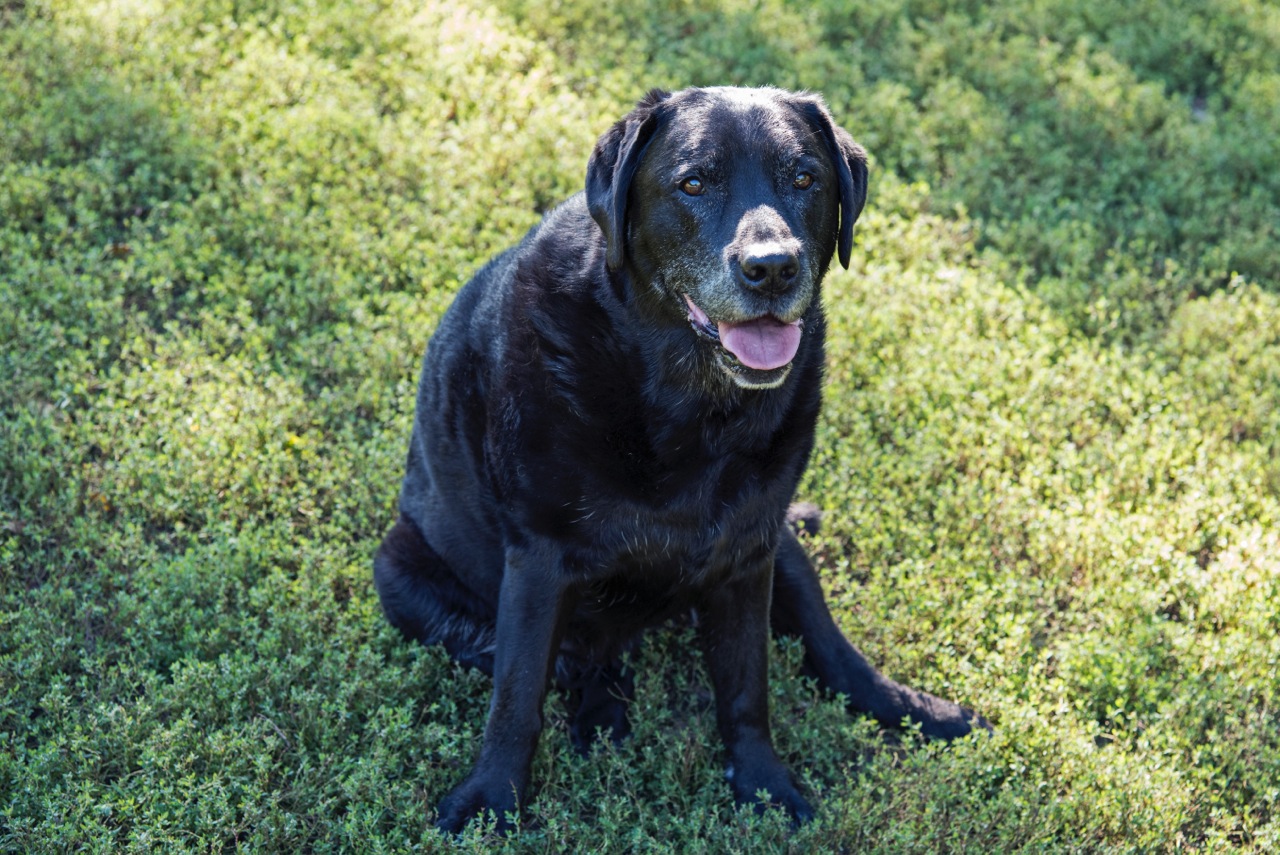 Dear OVC Pet Trust,
We would like to thank the OVC Health Sciences Centre for the generous donation to OVC Pet Trust in memory of our beloved black Labrador Retriever, Tosca. When we learned of Tosca's lymphoma diagnosis we immediately turned to the OVC Animal Cancer Centre for guidance, but unfortunately the disease progressed quickly and our girl passed away just six weeks short of her 16th birthday. We are also grateful to Woodbine Animal Clinic in Toronto for their expertise and support throughout Tosca's life, and especially during that last stressful period.
"Allsport Poochini's Tosca" arrived home on a December day in 2004 and immediately bonded with our four-year-old black Lab, Lola. They were BFFs. At the age of 18 months she followed in Lola's paw prints and certified as a Therapy Dog.  She visited Toronto East General Hospital (now Michael Garron Hospital) and Casey House, often two to three times per week, for more than 12 years. She brought smiles to many faces, eased the anxiety of children, gave long-term patients a weekly nuzzle or laugh and taught others about the love of animals.
Tosca was a great surrogate mom to our black Lab, Zelda (now seven years old). She taught Zelda good things, like how to walk politely on leash, and some not-so-good things, like how to wake your people for breakfast at 5:00 a.m.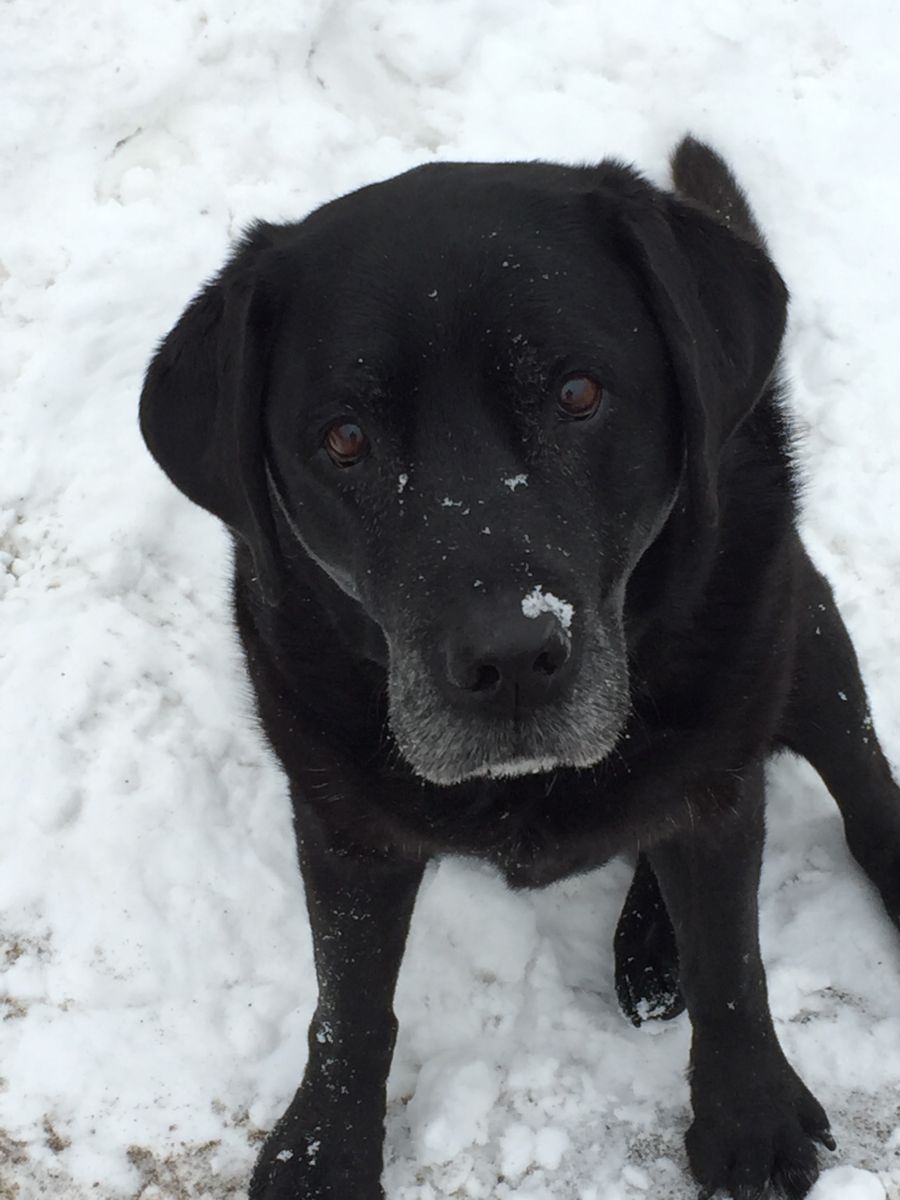 When she wasn't "working", Tosca had a great sense of adventure which often led her off the beaten path. In the summer, during woodland walks she would return wet and muddy but very happy. The first snowfall of every season brought out the puppy in her and she would dive, slide and roll around making "doggie snow angels". Tosca loved snow! One winter her sense of adventure led her up a large snowbank and onto the roof of our neighbour's garage. When we looked out the window, we were surprised to see our 70-pound Labrador calmly surveying the adjoining homes from her vantage point 15 feet above the ground.  Needless to say, she descended as easily as she climbed up.
Tosca's absence is felt by a large part of Toronto's east end dog community where she had loads of four-legged and two-legged friends – especially those with treats to share! Above all, Tosca came into our lives to teach us how to be accepting of all people, how to relax and take it easy, how to play and have fun, how to live in the moment. She was an enduring, solid presence who enriched our lives and brought joy to the lives of so many others. We will always remember and always miss our big, beautiful girl.
Katya and Jonathan Weisz
Toronto, ON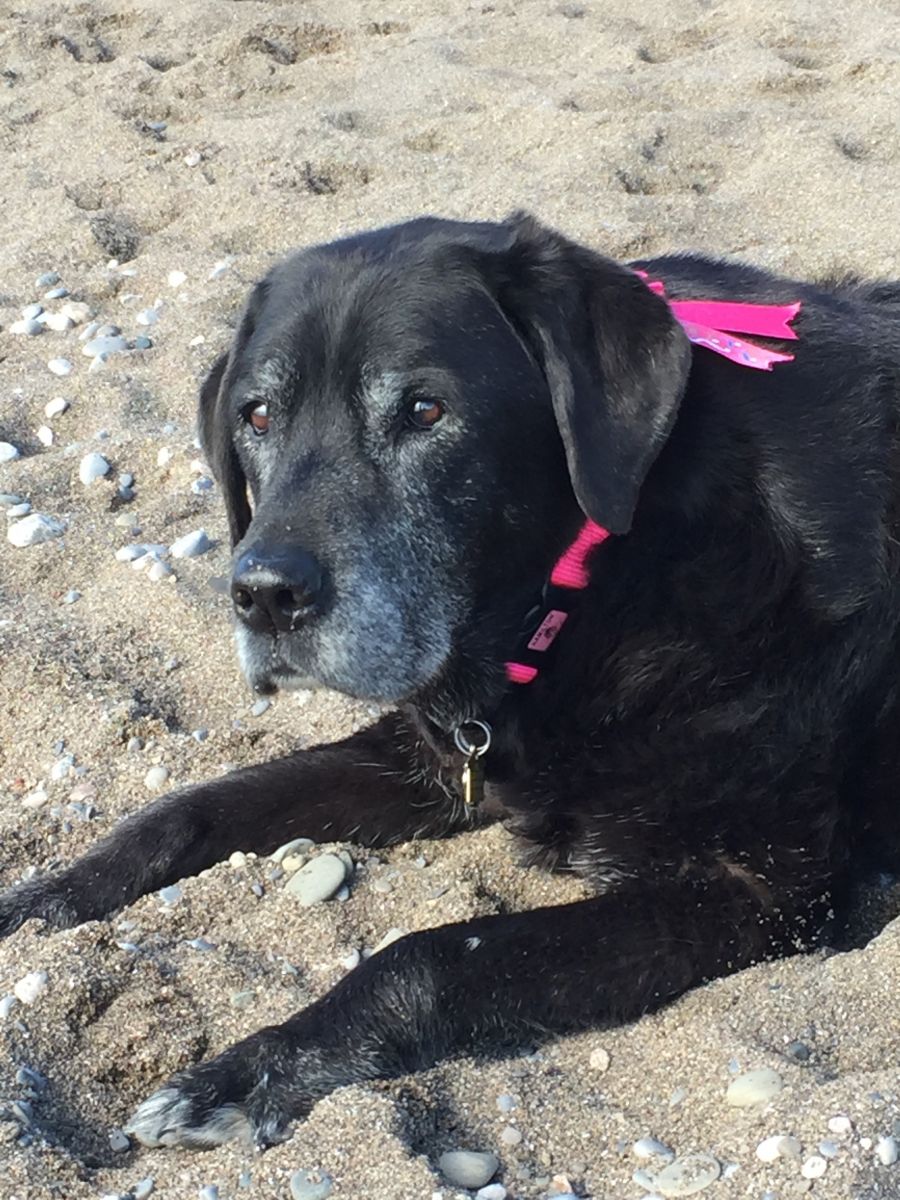 Gifts made in honour or in memory of a beloved pet to OVC Pet Trust support advancements in companion animal health at the Ontario Veterinary College. Thank you to everyone who chooses to give back to improving and advancing companion animal health and well-being in this meaningful way. Make a gift today. 
Access is available to pet loss support resources on our website. 
Read more in spring / summer issue of Best Friends Magazine.