By Dr. Faith Banks, DVM, OVC 1996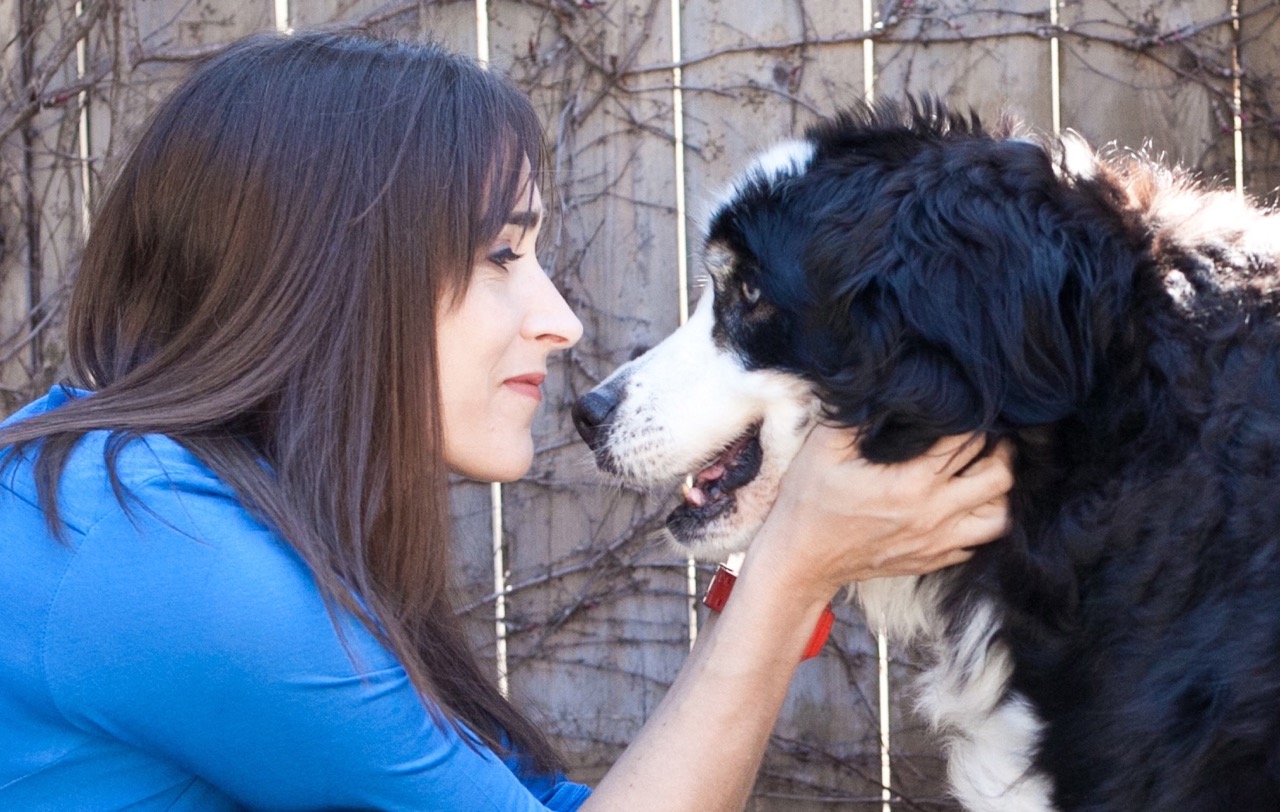 I always wanted to be a veterinarian. My love for animals coupled with my interest in science meant veterinary medicine was a natural fit. It was my plan, my only plan and I didn't have a backup. I graduated from OVC in 1996 and worked as a small animal vet in Toronto with a goal of helping animals live good lives. Five years ago, I turned this plan 
around. Although I am 
still helping animals,
 in addition to helping them 
have good lives, I focus more on helping them die a good death. I had an excellent teacher. Her name was Smudge and although she was part of my family since the time she was seven weeks old, her lessons didn't start until she was over 10 years of age.
She was our 'first born' and we adored her. The big sister to our two, two-legged children that came after her, loving and as gentle as can be. Smudge was an 85-pound Bernese Mountain Dog, soft and sweet. As she aged, she developed hind leg weakness that affected her mobility, weight loss, night time anxiety and fecal incontinence. The more I learned about geriatric care the more I realized Smudge was not the only pet out there dealing with these issues and therefore, there were many worried and frustrated pet owners as well. In my search for understanding, I found the world of veterinary hospice and I have not looked back. Hospice is about loving and maintaining the human animal bond for as long as possible while ensuring your pet has a good quality of life. Caring versus curing.
During an in-home consultation with pet owners, I evaluate their pet using a quality of life scale I developed. I used this several times to assess Smudge and the night before I chose euthanasia, she dropped from her maintenance score of 72% to 58% to 44%. I knew it was time. She was no longer doing the things she loved to do. She either couldn't do them or didn't care to do them. Either way, I knew I was going to do what was best for her. The selfless act of humane euthanasia, ending her suffering, only for mine to begin.
After such a good life, Smudge deserved a good death and I was honoured to be the one to ensure this. Smudge's favourite place was in a big pile of soft snow. She was a Bernese Mountain Dog, from the snowy mountains in Switzerland. It was January 18, 2014, and the ground was covered in snow. This was where we said goodbye.
Just as I make donations to Pet Trust, on behalf of all the pets we help to cross the Rainbow Bridge, so did my friend for me, when Smudge passed. I was so touched by this gesture, reinforcing how this donation makes owners feel when we mark the life of their pet, by sending a donation for every family. They are truly honoured and appreciative of how this money will help the lives of others.
Don't cry because it's over. Smile because it happened. I try to embrace this motto by Dr. Seuss when I think about Smudge. I smile when I think about her and I smile when I look at our new Bernese Mountain Dog, Maple, who joined our family after Smudge died. Maple did not replace Smudge, as that would be impossible. We had love to give and we wanted to give it to another dog that would boomerang it back to us. I know one day we will face another heartbreaking goodbye, but until then, I will continue to help fund the research at Pet Trust, knowing each pet we honour is helping other loved pets "live longer, healthier lives".