It has been more than three years since Donna Ross and Peter Szmidt's beloved black Labrador Retriever passed away, but not a day goes by without their thoughts leading back to Dalwood.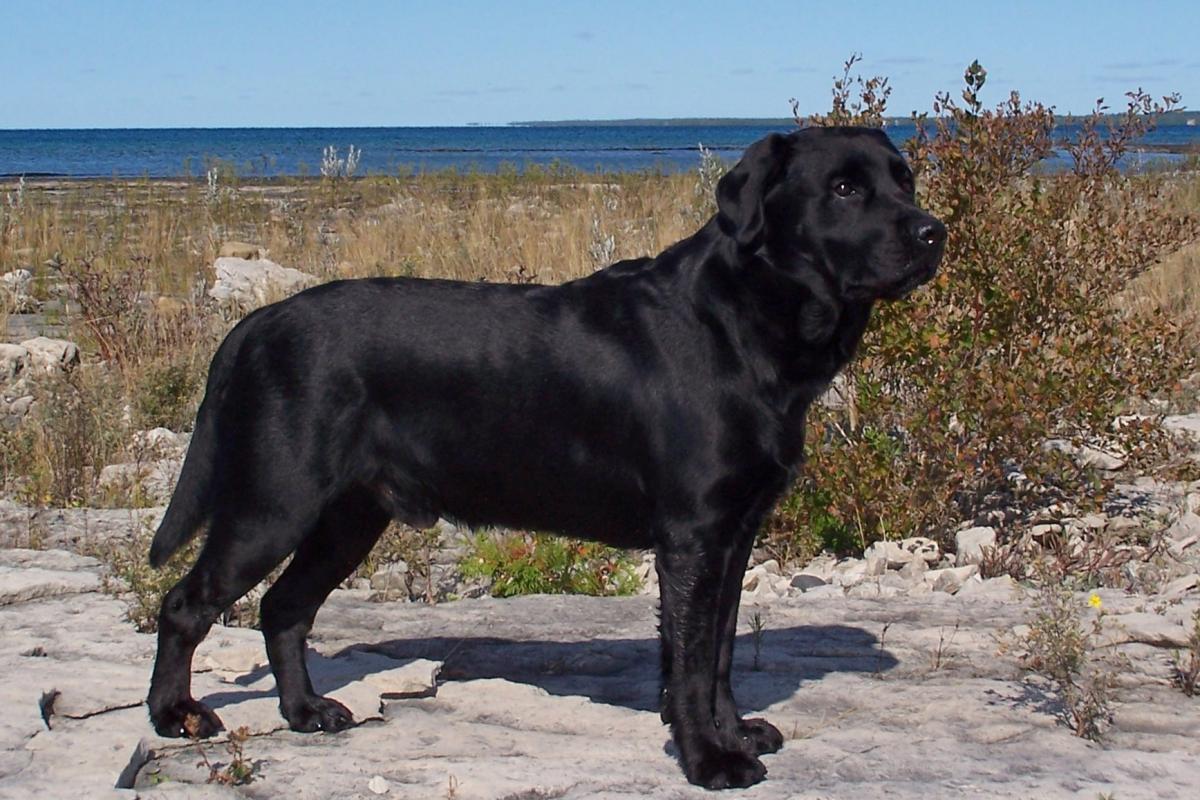 It is the couple's connectedness to their dog, and the veterinary care he received during his lifetime, that led Donna and Peter to make a $500,000 donation commitment to OVC Pet Trust this past August. The gift supports critical care and specialty services at the University of Guelph's Ontario Veterinary College (OVC).
"We first laid eyes on Dalwood in October 2003 in the Village of Dalwood, Devon, England, just days before we brought him home to Canada," says Donna.
By the age of three, Dalwood, who was a seven-time Best of Breed Champion, was diagnosed with PRA, or progressive retinal atrophy, a condition that causes degeneration of the retina and progressive vision loss in dogs. He started to go blind, first with night blindness at age six, and by the age of 10 Dalwood had completely lost his eyesight.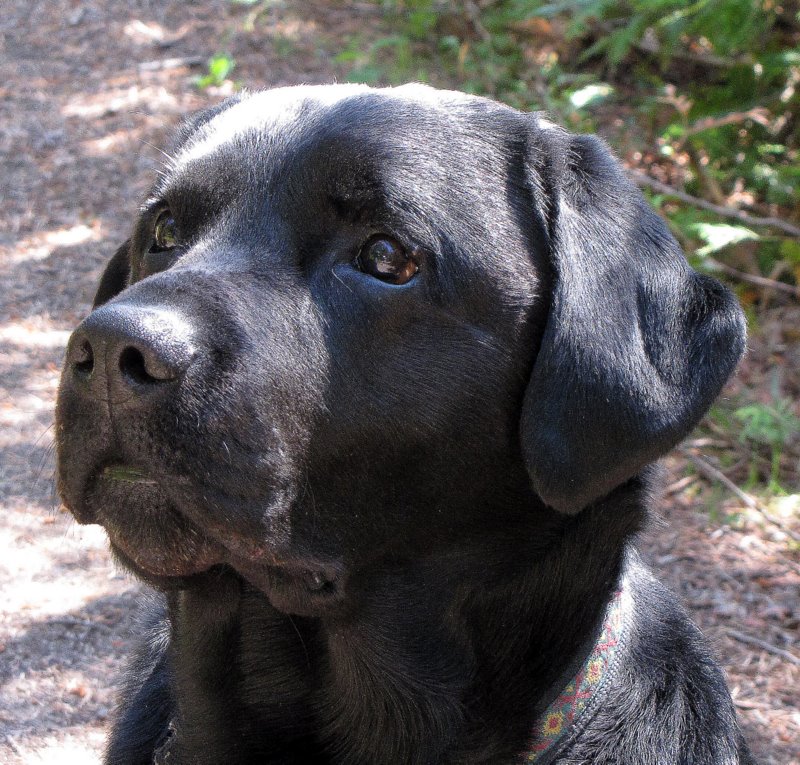 In 2018, the last year of his life, he went deaf. "Dalwood shared his challenges with us, and we accepted them whole-heartedly," says Peter. "It was a true partnership. He was our everything. We were there for him; he was there for us."
After his death, Donna and Peter wanted to find a way to celebrate Dalwood's life. Giving back to veterinary care and education was one of the many ways they considered to honour his memory. In 2019, they created the Dalwood Memorial Scholarship to support the medical training of students within OVC's Doctor of Veterinary Medicine program. But it was on a tour of OVC when they saw the portrait of a smiling dog displayed in the entryway of the companion animal hospital that inspiration struck. The portrait commemorates James, the much-loved dog of Emmanuelle Gattuso and the late Allan Slaight, who the James Slaight Advanced Surgical Complex is named for.
Having a space named after Dalwood in a world-class veterinary college dedicated to advancing animal health and welfare became a dream for Donna and Peter.
"With our background as former high-performance athletes, we believe in striving for excellence," says Donna. "As one of the top veterinary colleges in the world, OVC exemplifies the highest of standards in veterinary care, research and education."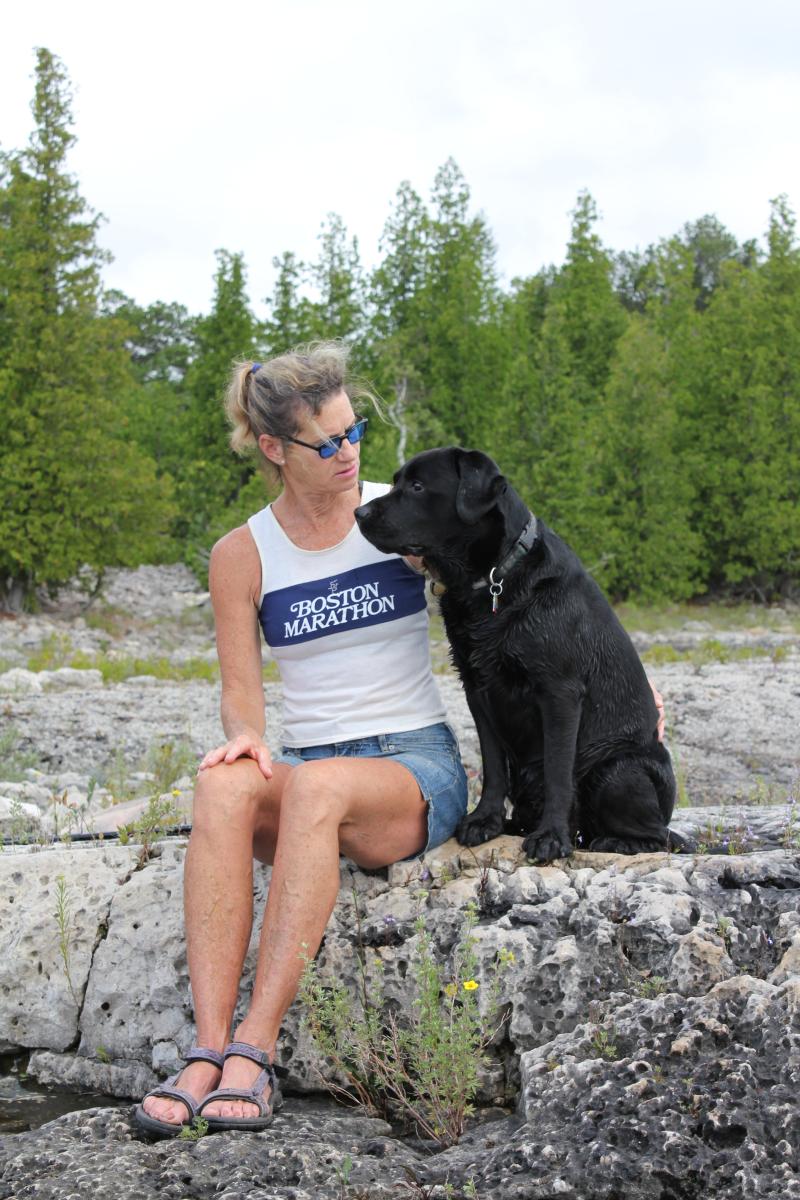 The perfect opportunity arose for the couple to realize this dream when OVC Pet Trust launched Building a Brighter Future for Pets, a capital project to support the renovations of OVC Companion Animal Hospital's Intensive Care Unit and specialty service suites. One of the suites will house the hospital's ophthalmology service, a clinical service through which Dalwood once received advanced care after being referred to OVC in 2011 by his family veterinarian.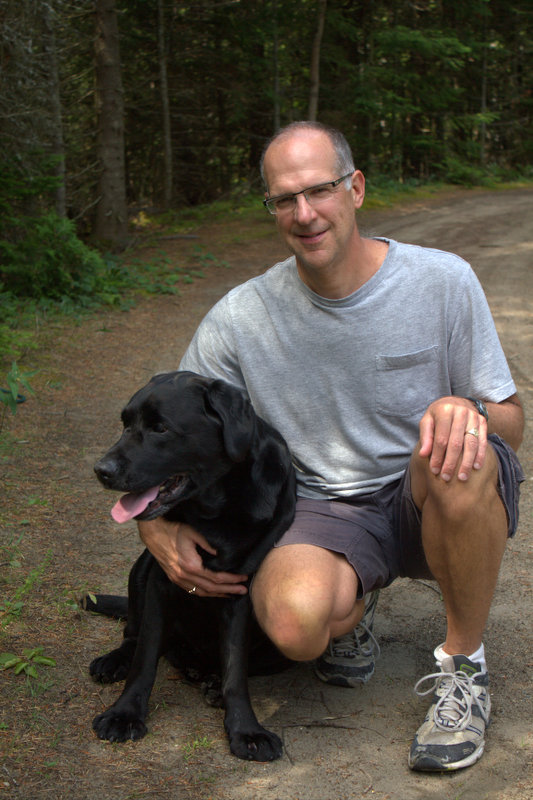 The idea that this opportunity would allow the couple to help spread awareness of PRA while cementing Dalwood's legacy with education, diagnosis and treatment related to canine eye health was one they could not overlook.
Donna and Peter's gift will create the future Dalwood Memorial Ophthalmology Suite in the OVC Companion Animal Hospital, slated to open in 2022.
"We are just ordinary people," says Peter. "All our lives, we have been careful with our money in preparation for retirement with plans to leave a portion of our estate to OVC Pet Trust. More recently, however, we began to ask ourselves – why wait? Why not see our hard-earned money make a difference while honouring Dalwood's life now while we are still alive? With some very careful financial planning and tax advice, we were able to afford to make this special gift – more than we ever expected. And we couldn't be happier about it."
________________________
To learn more about the expansion of OVC Health Science Centre's critical care and specialty services visit the Building a Brighter Future for Pets website. 
To give back to OVC Pet Trust and support innovative discoveries that improve the prevention, diagnosis and treatment of diseases of pets, donate online today.
Learn more about the work of OVC Pet Trust.