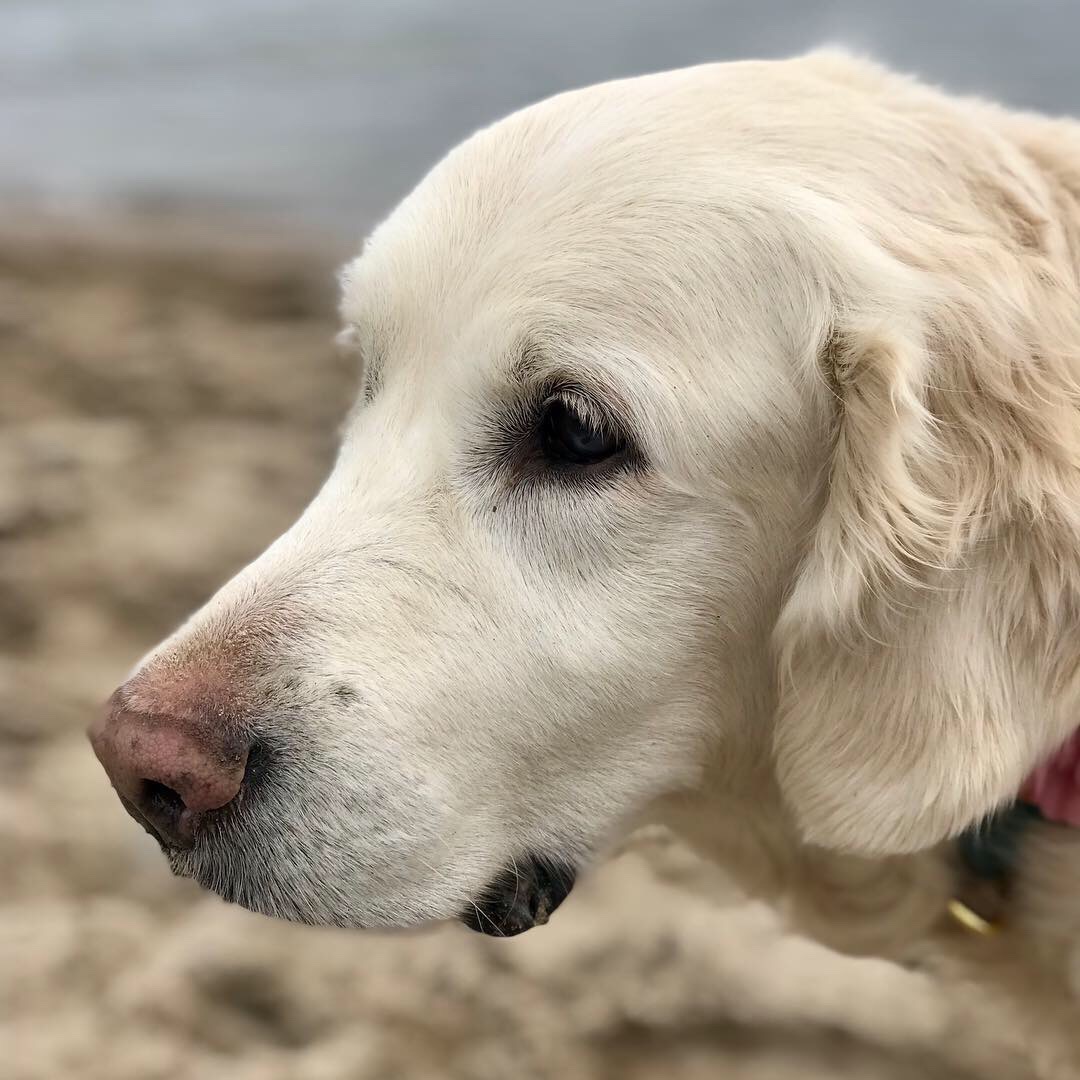 There wasn't a person or a dog, cat, even a mouse that didn't adore Lacey.  Yes, Lacey once rescued a mouse from our cat, cradling it in her mouth as she ran to save the wee mouse and set it free outside.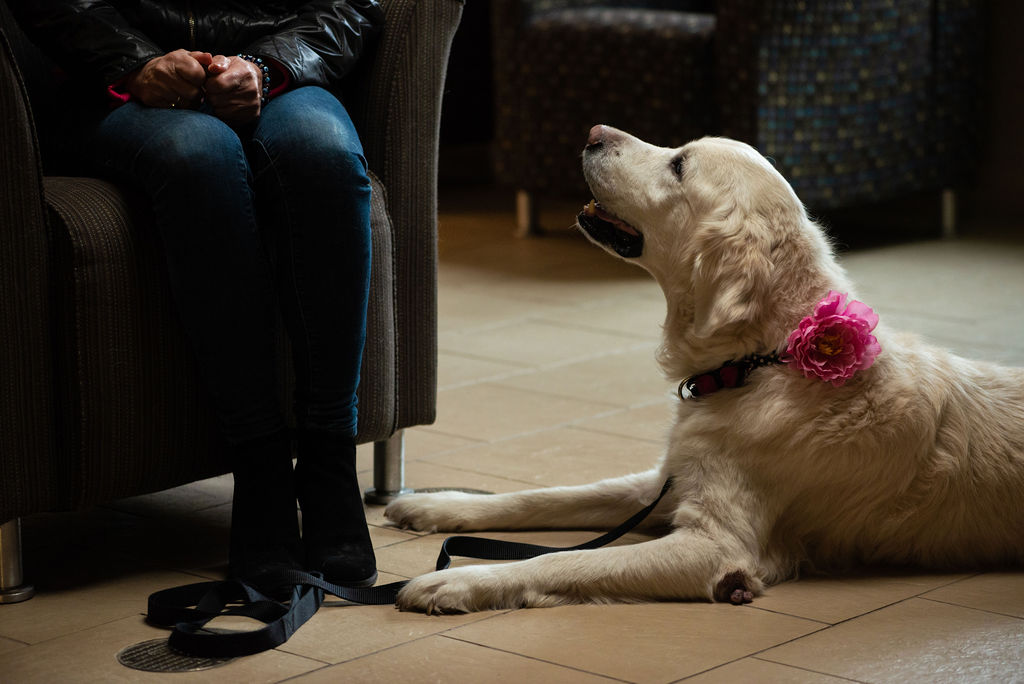 She loved dressing up and always had a signature flower on her collar and donned a fashionable scarf in the winter.  Her brother, Paddington, was a Bichon Frise and required a jacket in the winter, so Lacey insisted on wearing something too.  A scarf was our compromise.  She wore it proudly.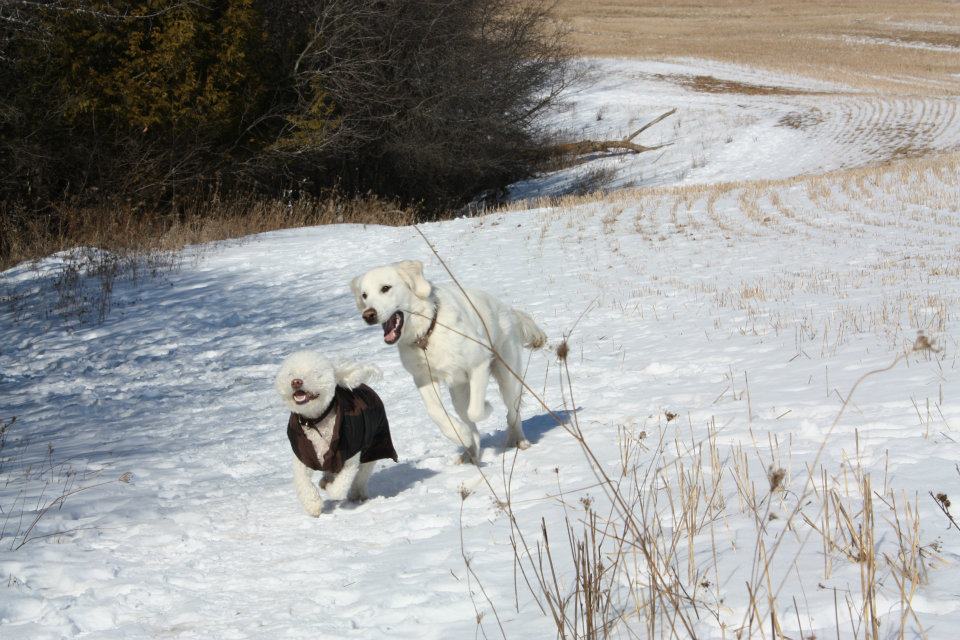 Even the meanest of mean dogs knew that Lacey came in peace and they were good around her, much to their owners' astonishment.  Lacey was truly a special girl.  She loved to swim; well, her version of swimming, which was mostly wading into the water.  She was an office dog, never missing a day at the office.  And she was a daily delight to the Tim Hortons drive thru servers as she regally sat in the back seat of our truck looking much like the Queen being escorted.
In the blink of an eye everything changed.  She went to her routine grooming appointment (every six weeks) and the groomer noticed that her glands were swollen.  I didn't realize the seriousness of the situation and thought that meant a round of antibiotics.  We had an appointment with her veterinarian the next day who immediately referred us to the Ontario Veterinary College in Guelph.  We were able to get in the following day and were given the devastating news that Lacey had lymphoma and without chemotherapy treatment she would have four to six weeks to live.  The decision was to either keep her comfortable for the six weeks or start chemotherapy that very same day.  My head was spinning as I reeled from the news.  She had not shown any signs of feeling unwell.  I wasn't ready to let her go.  I wanted to take her and run and pretend this wasn't happening.  I made the decision to try chemotherapy and continue only as long as it wasn't negatively impacting her quality of life.  The treatment is not a cure, but she did participate in research to help future dogs combat, beat or hopefully avoid cancer altogether.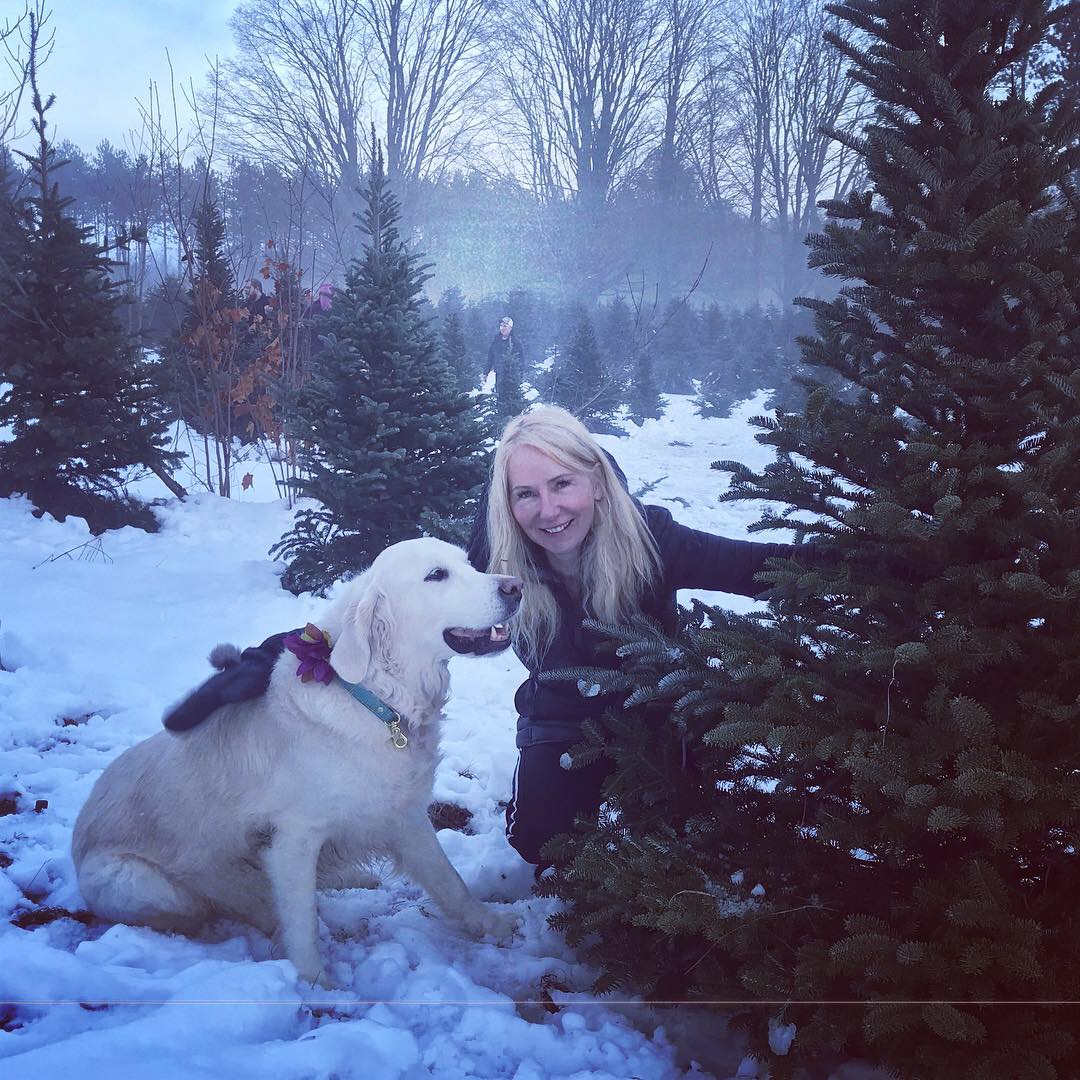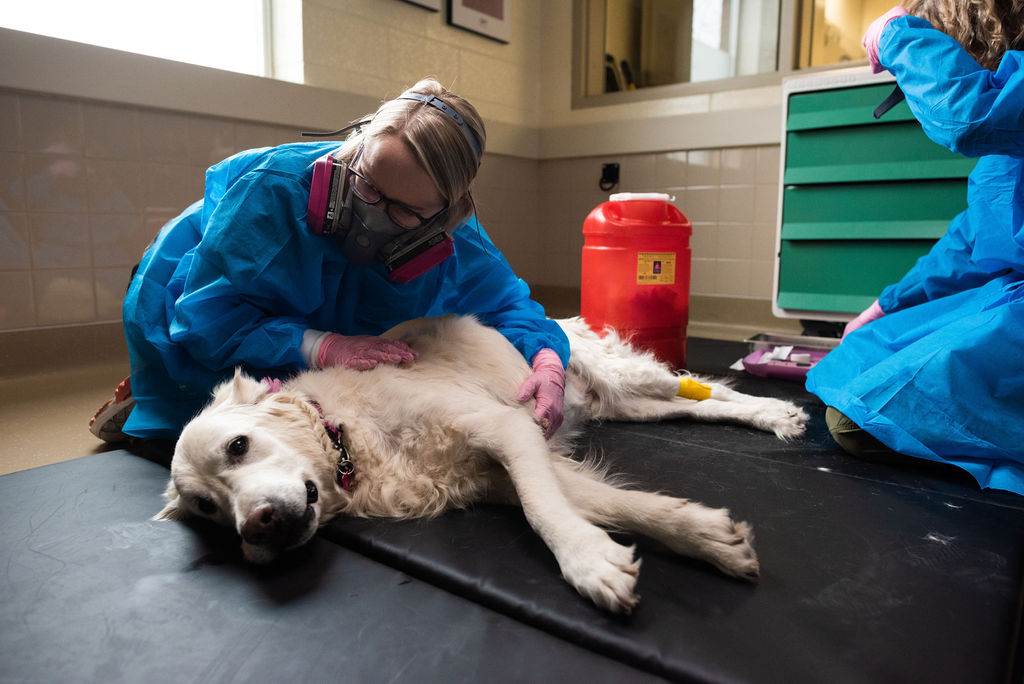 Lacey handled the chemotherapy like a champ!  During her course of treatment she never shied away from walking into the clinic.  She pranced in and greeted everyone like they were her long lost friends.  She knew the drill and that the receptionist always had a treat for her after her treatment.  Some days she was tired after the treatment, and occasionally she was nauseous, but she had far more good days than bad days.  One of her favourite days was when they filmed the OVC Pet Trust video, and she just knew that she was a star that day!  She was so proud of herself.
I'm so grateful to her team of caregivers at OVC.  It was so obvious how well she was treated by how happy she was to be there each and every time.  I'm also grateful for the extra year I got to spend with my Lacey.  A year filled with snuggles and swimming and hikes and Tim Hortons visits and going to the office everyday and playing with friends.  Lacey touched the lives of so many people and I was honoured and privileged to have her as part of my family for 11 years and she will live on in my heart for the rest of my days.
Kim Oakes
Caledon, Ontario
_______________________________________
Access is available to pet loss support resources on our website. 
Watch patient Lacey and learn more about the work of OVC Pet Trust.