Together, we are making a true difference in the lives of our beloved animals. OVC Pet Trust support over the past 35 years — with more than $73.5 million raised — has helped advance companion animal health and well-being and continues to change the future of veterinary medicine in three major areas.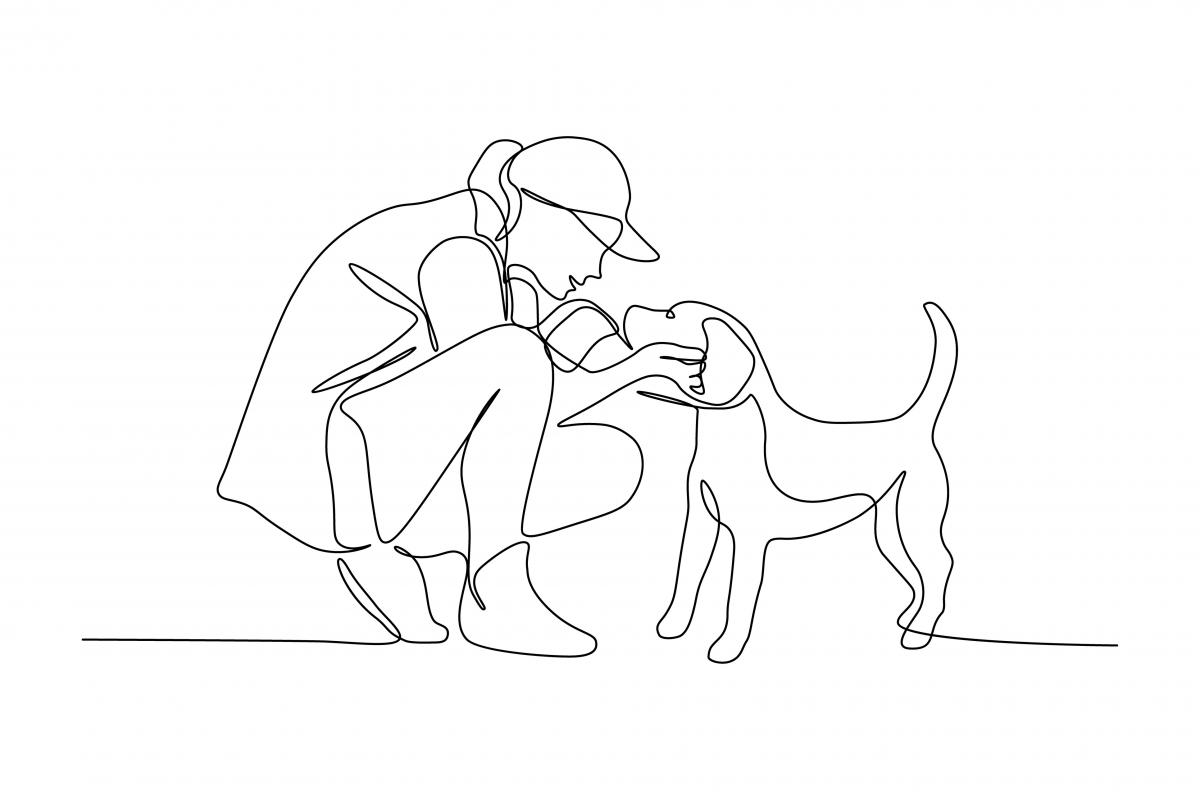 HEALTHCARE: WE PUSH THE BOUNDARIES OF WHAT'S POSSIBLE
From the very beginning, OVC Pet Trust has supported clinical innovations to help pets, everywhere, live longer, healthier lives. Because of OVC Pet Trust supporters, our state-of-the-art facilities offer animals the very best in advanced, complex and critical care, as well as access to the most innovative treatment options and novel clinical trials in the world. Modernization of infrastructure supports the foundation of care, allowing clinical teams to practice veterinary medicine in modern and technologically advanced facilities.
EDUCATION: WE TRAIN THE FUTURE GENERATION OF VETERINARY PROFESSIONALS AND SPECIALISTS
OVC Pet Trust invests in learning and education for the brightest minds and the future generation of global experts in the veterinary profession. Funding supports a variety of specialty training positions for licensed veterinarians who are pursuing advanced education to become board certified veterinary specialists. Funds raised also help to train the next generation of veterinary professionals in the OVC Health Sciences Centre. Each year, OVC graduates from the Doctor of Veterinary Medicine (DVM) program go out into the world and work in communities across Ontario, Canada and around the globe.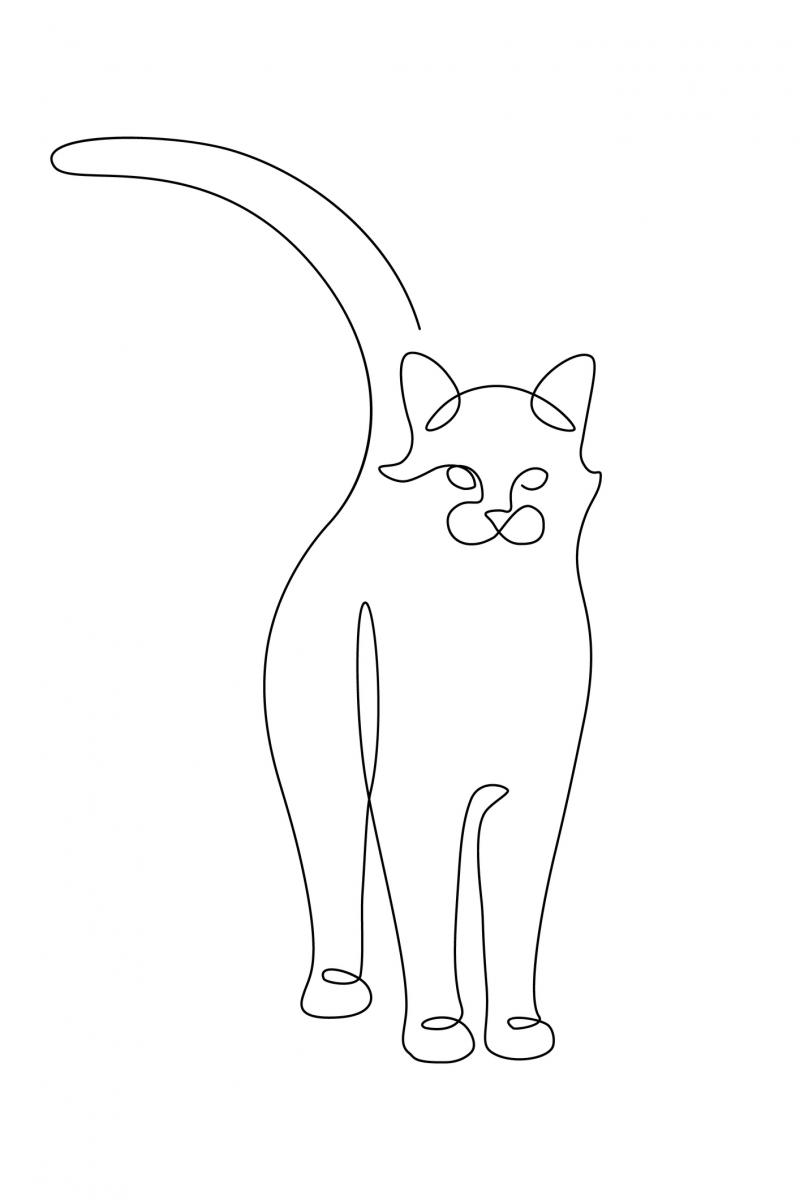 RESEARCH: WE INNOVATE TO IMPROVE LIFE
Our innovative discoveries improve life for animals. Scientists and researchers at OVC are on the forefront of veterinary medicine and their respective fields of expertise. OVC Pet Trust funds ground-breaking research and discovery to improve the health of dogs, cats and other companion animals. Some of the projects our experts are investigating not only have implications for companion animals but may also have translational benefits for human health too.

 
CAPITAL IMPROVEMENTS TO MODERNIZE VETERINARY CARE
DID YOU KNOW? Toronto businessman and philanthropist Roger Warren helped build OVC Pet Trust from the ground up and has undoubtedly influenced its growth and success. Warren was a founding member of the OVC Pet Trust board in 1986 and has also served as board chair. Now, 35 years later, he is an honourary member of the board and continues to be a generous donor and valued advisor to OVC Pet Trust.  Warren gives credit to the other players involved in the initial formation of OVC Pet Trust, including Dr. Ole Nielson (OVC Dean 1985 - 1994), Dr. Alan Meek (OVC Dean 1994 - 2005) and Wayne McDonell (Medical Director of the Veterinary Teaching Hospital, now known as the OVC Health Sciences Centre).
1986
OVC Pet Trust was established as a way for people to memorialize and honour their pets, family and friends to fund research to either prevent or treat a number of diseases that affect companion animals.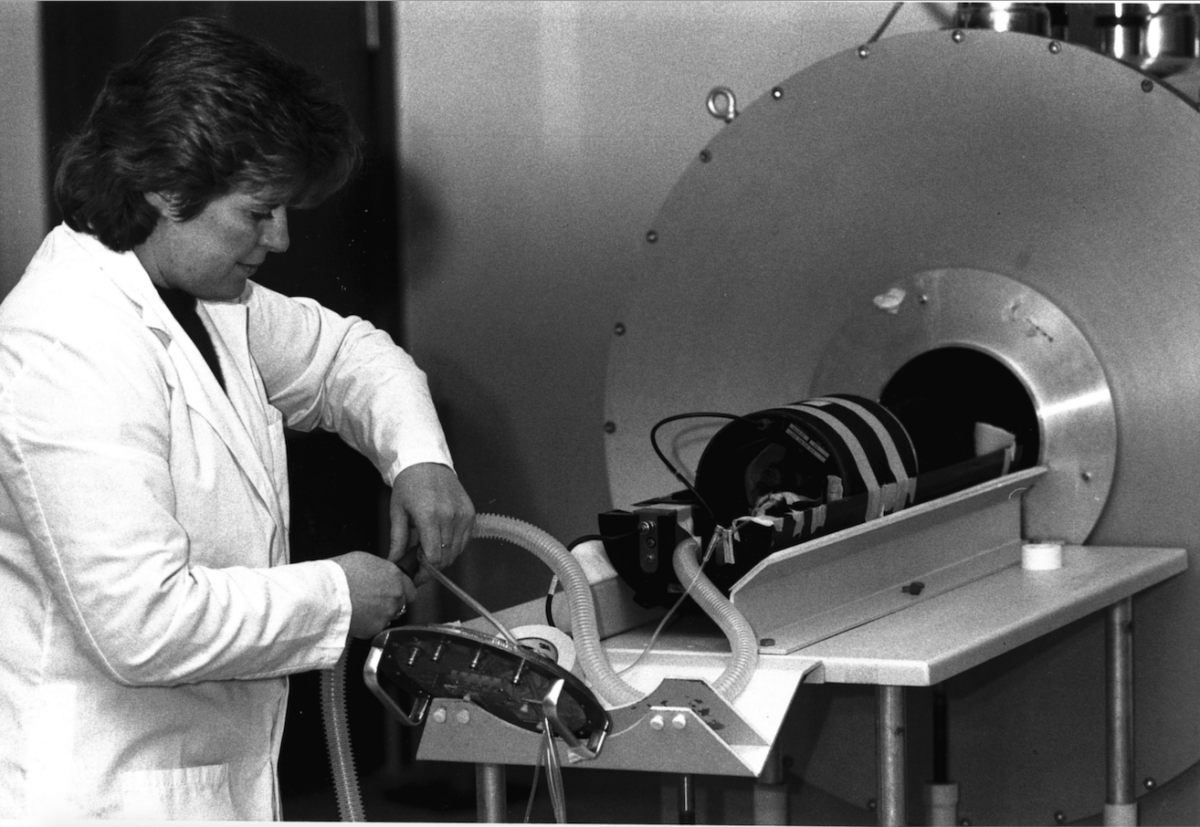 1980s
RADIATION THERAPY INTRODUCED FOR CANCER TREATMENT
A Cobalt-60 radiation therapy unit was donated to the OVC by the Princess Margaret Hospital in Toronto with financial support from OVC Pet Trust for the physical facility and installation. Cobalt therapy, the medical use of gamma rays, was widely used beginning in the 1950s. This was the world's first cancer radiation treatment, producing a beam of gamma rays directed into the patient's body to kill tumour tissue. The unit became the first super voltage radiation therapy apparatus used in veterinary medicine in Canada.

2004
MRI FACILITY FOR CLINICAL PATIENTS
In 2004, a full-sized MRI, used for imaging of clinical patients and applied research, was installed at the OVC, offering clinicians the best possible detail of images of soft tissue in an animal's body. The current MRI at the OVC accommodates patients such as cats, dogs and pigs and can also provide images of the head, neck and limbs of large animals. MRI contributes to the diagnosis and/or location of lesions due to conditions such as epilepsy, cancer, arthritis and visual impairments. The MRI cost $5 million and is the result of 10 years of planning and fundraising. Its acquisition was supported by the Canada Foundation for Innovation, the Ontario Innovation Trust, and OVC Pet Trust, which contributed $1.45 million.
2007
THE INSTITUTE FOR COMPARATIVE CANCER INVESTIGATION (ICCI) OPENS 
Launched in 2007, the ICCI is devoted to providing comprehensive cancer treatment for companion animals and pursuing collaborative research to improve both the understanding and treatment of cancer in animals and humans. The ICCI was the first of its kind in Canada, taking an integrative approach that combines expertise in cancer biology and veterinary medicine. The associated Mona Campbell Centre for Animal Cancer opened at the OVC in 2012. Its purpose is to care for pets with cancer while advancing clinical research and educating future cancer specialists. Faculty include medical, surgical, and radiation oncologists and collaborating veterinary pathologists.
2012
FIRST OF ITS KIND IN CANADA: OVC OPENS ANIMAL CANCER CENTRE
OVC Pet Trust raises $13.5 million to open the first of its kind animal cancer centre in Canada – with a significant estate gift from the late Mona Campbell, a long-time animal advocate. The centre is named in her honour. The cancer centre maximizes the quality of life for animals living with cancer and provides world-class training for veterinarians, trainees and cancer specialists. The centre emphasizes an interdisciplinary team approach to treatment, which includes: medical, radiation and surgical oncologists; technicians, nurses and support staff; interns, residents and graduate and veterinary students; and even a clinical counsellor to help clients make difficult decisions. The centre provides access to clinical trials, state-of-the-art technology and a wealth of resources for pet owners, including: chemotherapy; radiation therapy delivered by a linear accelerator; immunotherapy; a companion animal tumour sample bank for storing biopsies for future research; examination, treatment and procedure rooms; a waiting room; and a family quiet room —  with the generous support of The Smiling Blue Skies Cancer Fund and OVC Pet Trust.
2021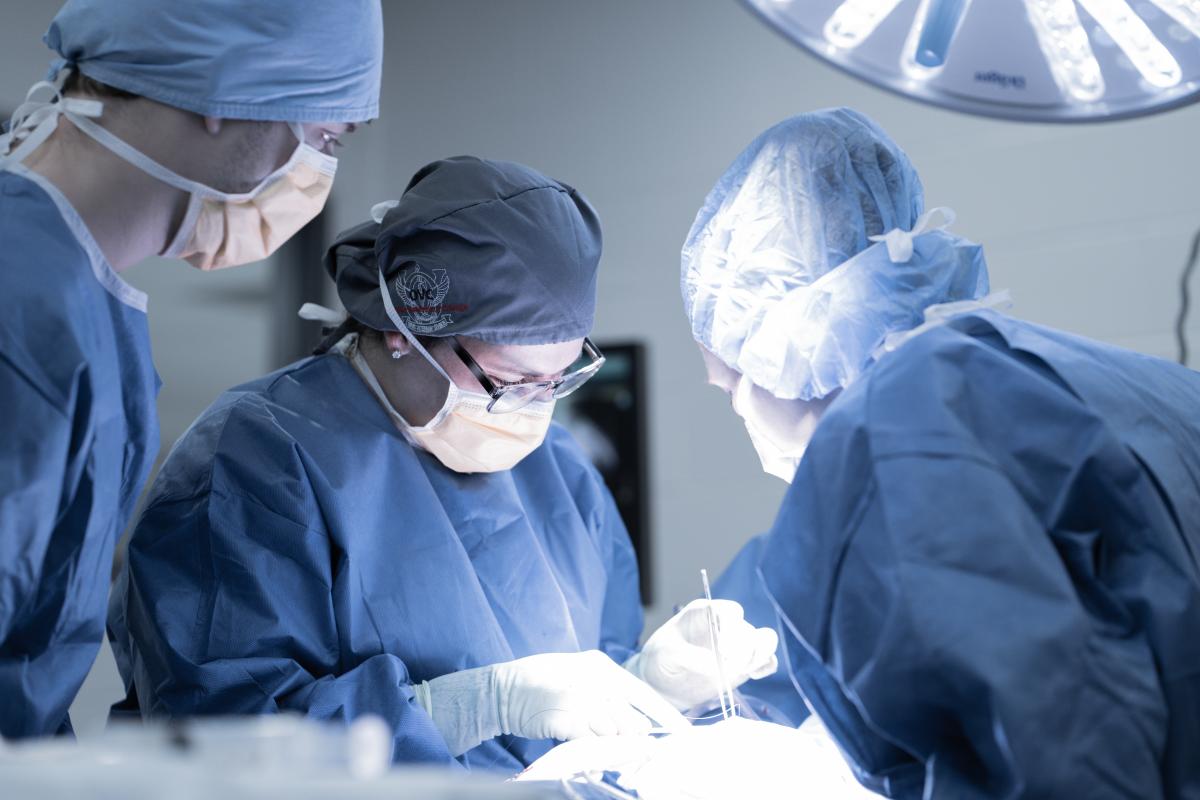 OVC UNVEILS NEW SURGERY AND ANESTHESIA FACILITIES
In 2021, new world class surgery and anesthesia facilities opened at the OVC. New clinical spaces will allow OVC to remain at the forefront of veterinary medicine, raise the standard of care and provide the most advanced techniques, diagnoses and treatment in Canada. These new facilities will create new collaborative treatment spaces that incorporate multiple medical specialties and enhance our ability to manage serious illnesses that require complex surgeries or treatments. Read more.
2021 AND BEYOND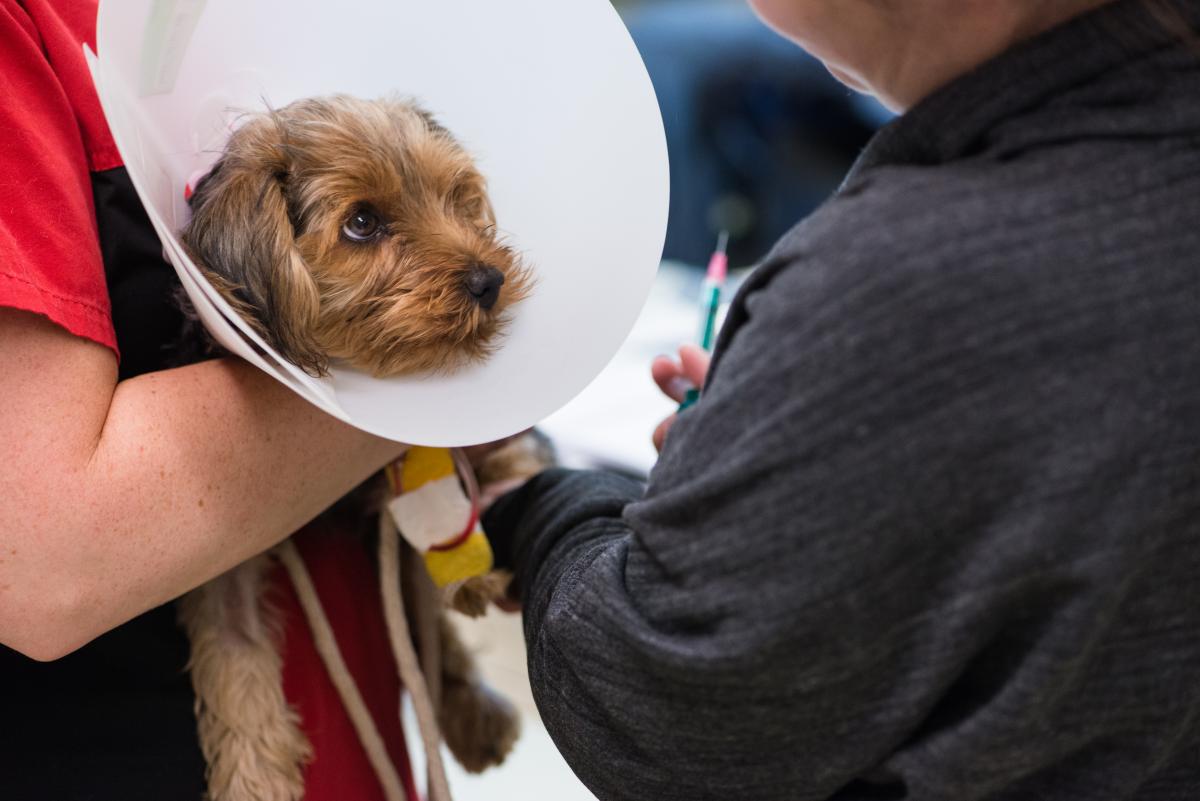 RAISING FUNDS FOR CRITICAL CARE & SPECIALTY SERVICES
The expansion and creation of new spaces for critical care and specialty services at OVC is urgent and essential to continue to help the sickest of the sick, bring the medicine of tomorrow to our patient's bedside and allow OVC to keep pace with the modernization of health care. The renovations will: dedicate space for veterinary emergency services, which previously coexisted within the Intensive Care Unit (ICU) itself; expand the ICU to a larger, new space, increasing capacity by 50 per cent; and create two specialty services suites for the Neurology and Ophthalmology teams. This expansion will cost a total of $8.36 million. Learn more about the project.
RESEARCH FACTS
In its first year, OVC Pet Trust awarded researchers at the Ontario Veterinary College a total of $33,200 to fund 14 projects investigating various areas of canine and feline health as well as examining the human-animal bond. Now, 35 years later, OVC Pet Trust has invested millions of dollars into more than 710 research projects at OVC.